Information on this page is for customers in
Hyde Park to Dorchester Supply Initiative
en español | an kreyòl ayisyen
Why Are We Doing This Project?
There is an imminent need for electrical infrastructure in Boston to enable clean energy delivery and meet electrification goals.
This project is intentionally designed to:
Engage the Greater Boston community through robust and meaningful conversations to help guide decision-making for a necessary additional substation with enhanced transmission capacity.
Ensure that we can meet the city's rising energy demands as it moves to electrify and decarbonize, and to create a more resilient, efficient and sustainable energy future for our customers in an equitable way.
You can learn more about some terms you might hear with our electrical terminology.
Where Is This Work Being Done?
The neighborhoods of Dorchester, Roslindale, Mattapan and Hyde Park are among the first Boston neighborhoods planned to receive these critical system upgrades.
The substations that service these neighborhoods have reached their electrical capacity. To keep pace with electrical demand in this area new infrastructure will be required.
Timeline
December 2023 – Confirmation of the Battery Energy Storage System location.
March 2024 – Decision on site location for the new substation.
Join the email list for regular construction and community updates
Community Engagement
We're committed to engaging residents, community groups, businesses, city officials and other stakeholders to review the electrical needs for these neighborhoods, discuss a future Battery Energy Storage System (BESS), and to select one of two possible locations for the necessary future substation.
We have established key advisory groups to engage the communities we serve. These groups will be invited to learn about the electrical grid and Boston's energy needs, review essential infrastructure upgrades, and give recommendations regarding site selection, a community benefits package and project roll-out.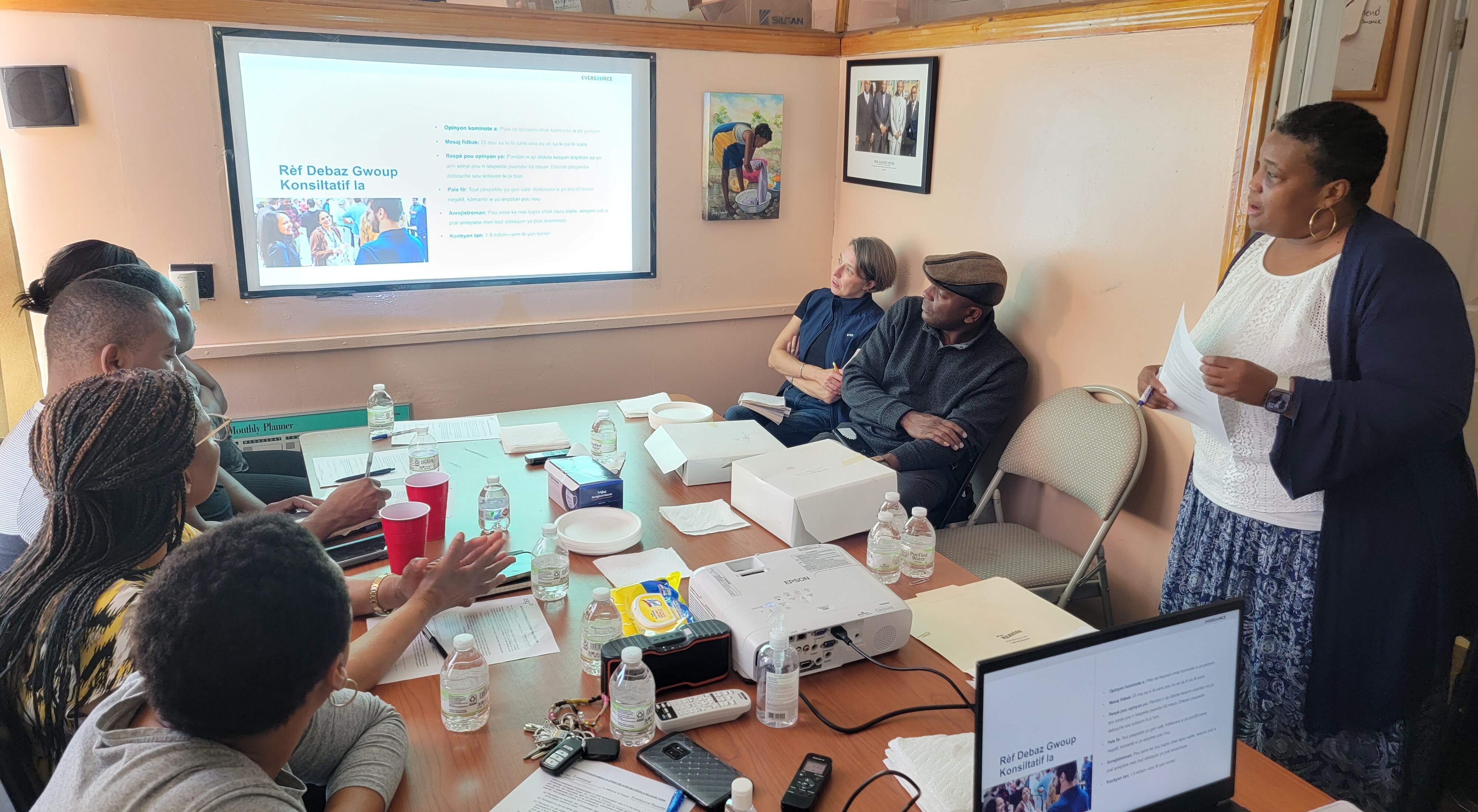 Community Advisory Groups
We have established multicultural and multilingual community advisory groups with the goals of
Community awareness: To keep residents informed about the upcoming infrastructure upgrades that will affect your community.
Inclusive participation: To hear from residents, business owners and community leaders because your voice matters in shaping the future of our shared infrastructure.
Transparency and collaboration: To maintain an open dialogue throughout the upgrade process, ensuring that community needs and concerns are addressed.
Thank you to all those participating!
If you aren't directly participating in a community advisory group, you can still review all the materials.
Have Questions?

Keeping the lines of communication open is an important part of our work in your community.
For more information about this project, please call the project information hotline at 1-833-836-0302 or email ProjectInfoMA@eversource.com.