Information on this page is for customers in
Burlington to Woburn Supply Initiative
Why Are We Doing This Project?
This project is a proposed new electrical substation in Burlington connecting to the existing electrical distribution network in the area. The project is designed to improve the reliability of the electric system. Sign up to receive routine email updates about the project.
The work will not disrupt electrical service.
Please join Eversource at an upcoming community conversation to learn more about the project and provide feedback. The schedule is below and please RSVP here.
Virtual Community Conversation
Date: Wednesday, June 14, 2023
Time: 12 – 2 p.m.
Location: Virtual via ZOOM
Meeting ID: 838 6478 9444, Passcode: 058429
In-person Community Conversation
Date: Wednesday, June 21, 2023
Time: 6 – 8 p.m.
Location: Burlington Public Library (Fogelberg Room), 22 Sears Street
Information Available in Additional Languages
Where Is The Work Being Done?
This project would include the construction of a new electric substation in Burlington on about two acres of Eversource-owned property accessed via Winn Street. Additionally, approximately 2.5 miles of new overhead transmission line and supporting structures would be installed in the existing rights-of-way running from the proposed new substation in Burlington through Wilmington into Woburn.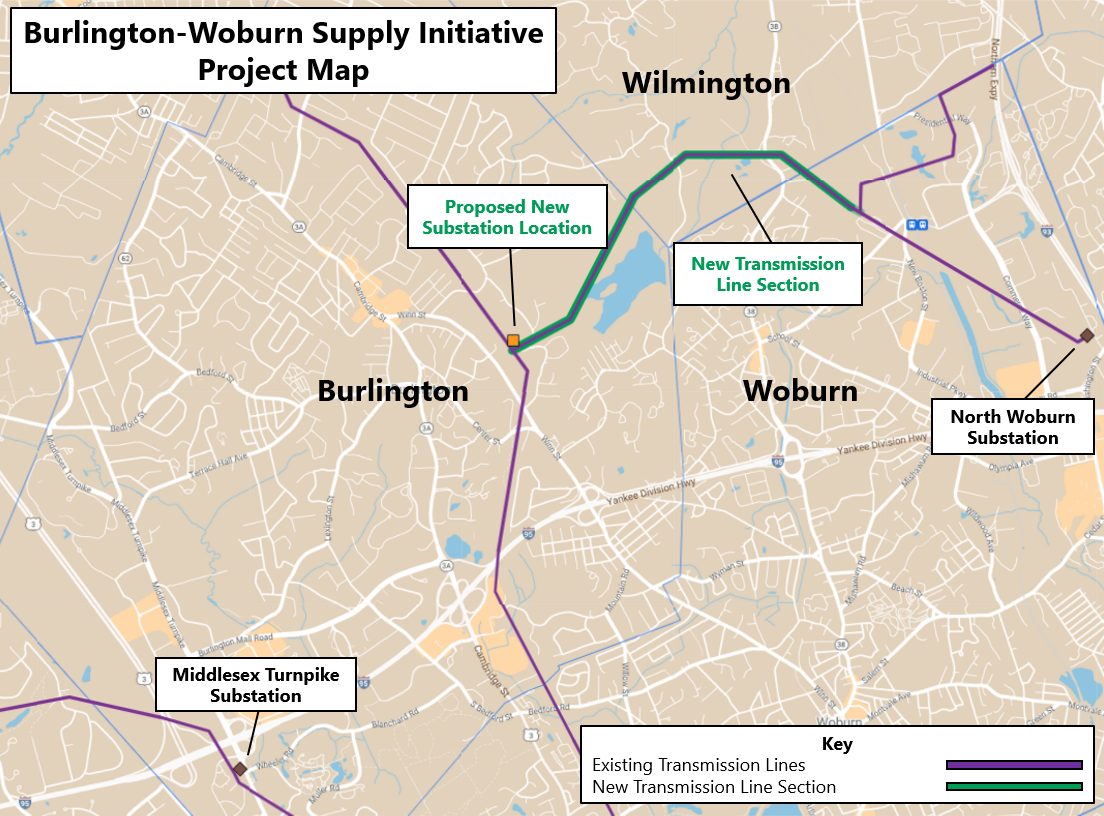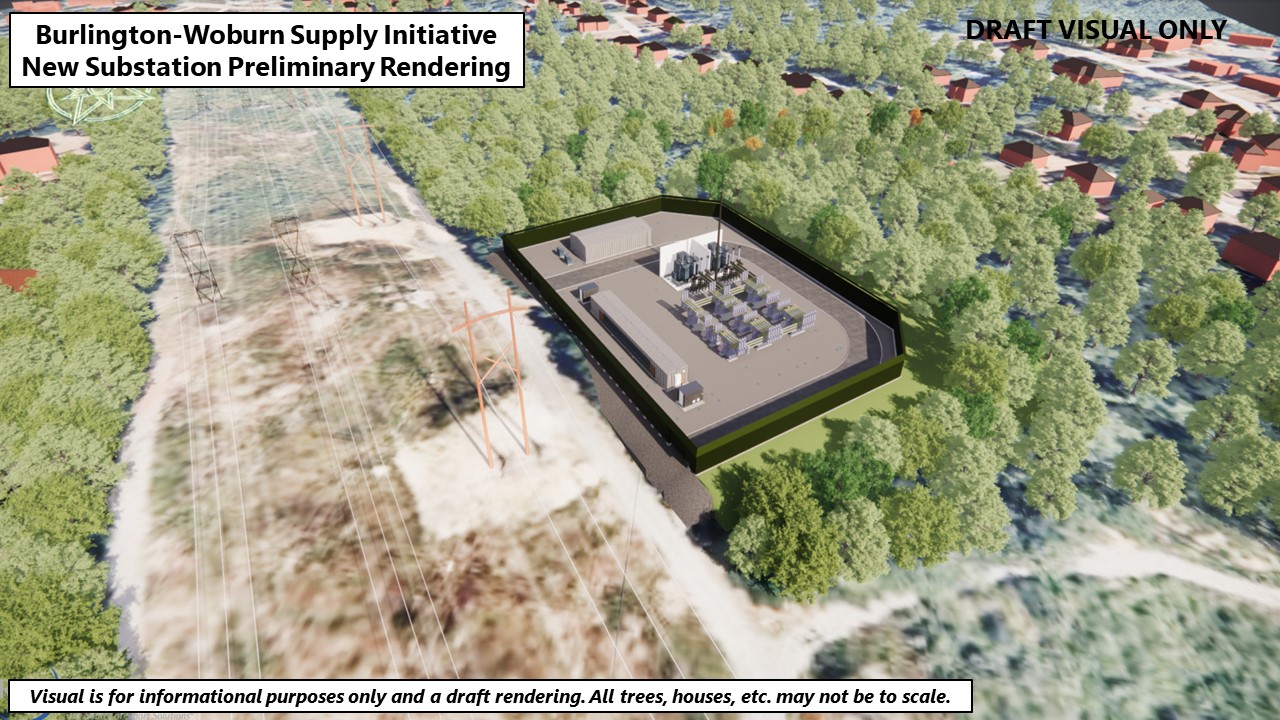 When Is The Work Being Done?
Anticipated Construction start date: 2026
Projected in-service date: 2028
Community Outreach
Sign up to receive routine email updates about the project.
We are committed to engaging municipal officials, residents, businesses, community groups and other stakeholders about upcoming project activities through municipal briefings, mailings, site meetings, virtual meetings, and door-to-door outreach.
We are committed to keeping neighbors, businesses and community members informed on project activities. Check back here for more information on outreach efforts. Below are links to more information from previous outreach activities.
Have Questions?

Keeping the lines of communication open is an important part of our work in your community.
For more information about this project, please call the project information hotline at 1-833-836-0302 or email ProjectInfoMA@eversource.com.