Information on this page is for customers in
A Message From Eversource President and CEO Joe Nolan on Diversity, Equity and Inclusion
Eversource is committed to building a diverse, empowered, and engaged team that delivers top-tier service to our 4.4 million customers. We aim to support the customers and communities we serve; work for racial and social justice; and incorporate equity principles in all areas of our work to increase both employee engagement and our engagement with vulnerable, underserved, and environmental justice communities.
To deliver superior customer service and respond to our communities' needs, it's crucial for Eversource to have a diverse, equitable, and inclusive organization that is reflective of the customers we serve, values the unique perspectives and cultural life experiences of every employee, and where all feel welcome and have an opportunity to contribute.
This report tells the story of our Diversity, Equity & Inclusion policies, practices, and programs. We have increased our use of hard data in this year's report to provide a more complete picture of where we are on this journey, our plans for progress, and the corporate metrics by which we hold ourselves accountable.
We aim to be transparent, and this year's report also includes additional detail about the demographics of our workforce, based on the racial, ethnic and gender identifications of employees from EE01 reports.
We are committed to making our results visible to our stakeholders so they can see our progress. We're also committed to continued improvement and raising the bar on most metrics, so each year's accomplishments become a starting point for the next.
Providing safe, reliable delivery of energy and water is only part of the Eversource story. Valuing and fostering diversity, equity, and inclusion in our company and our communities is also core to our success. With this report, I invite you to follow our progress.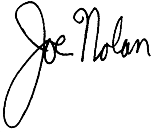 President and Chief Executive Officer
DE&I is a Core Value Throughout Our Business
Explore how diversity, equity and inclusion impact the future of our business.