Information on this page is for customers in
2021
Eversource 2021 Sustainability Report
Sustainability is embedded in how we conduct our business every day and how we plan for future generations.
We focus on integrity, safety, reliability, and operating in a socially and environmentally responsible manner.
This approach helps us earn the trust of our customers, attract talented employees and shoulder our responsibility to protect our planet and its people.
We share our progress each year in our Sustainability Report that you can explore digitally, or download the full PDF.
Go straight to the full PDF report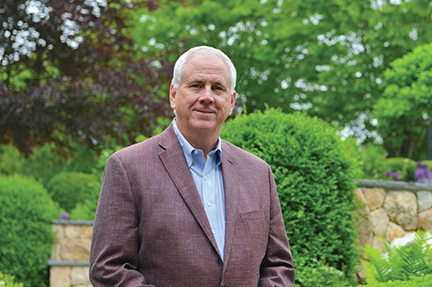 I'm honored and privileged to lead our talented and diverse team of 9,200 employees.
They delivered electricity, natural gas and water safely and reliably to our 4.4 million customers while navigating challenges beyond our control that affected our company, our industry and our society — ranging from major storms and increasing energy costs to international political turbulence and the ongoing COVID pandemic.
Through this period, Eversource's commitments to the environment, racial and social justice, ethical and responsible business practices, community support and customer service have not wavered.
- Joe Nolan, Eversource President and CEO
Read a letter from our CEO
Sustainability For All
Environmental, social, and governance (ESG) priorities guide our efforts in conducting our business responsibly. Our industry-leading ESG practices are fully integrated into our governing policies and principles.
We value the opportunity to secure a positive future for our stakeholders as we strive to be the #1 energy company in the nation, while continuing to earn the trust of our customers, attract talented new employees, and demonstrate our shared responsibility to protect our planet and its people.
Pick a topic to dig deeper:
Environmental
We are committed to environmental stewardship and minimizing our impact on the environment.
A key focus for us is climate change, which we see as one of the greatest challenges facing the globe. We know that timely action is needed to protect the future of our planet, communities and business.
In support of New England's goals of a low-carbon future, we are proud to serve as a catalyst for clean energy and to serve a critical role in achieving aggressive climate goals.
We're also focused on strengthening our infrastructure and remaining prepared to respond when service interruptions occur as climate change continues to impact New England with more frequent and intense storms, urban flooding and extreme temperatures.
Social
We remain focused on the well-being and safety of our employees, customers and communities, and on ensuring that everyone across our service territory has access to money- and energy-saving solutions.
Diversity, equity and inclusion are core values driving the way we do business and strengthen our bonds within our workforce and the multi-cultural communities we serve.

Governance
Our business activities are overseen by our Board of Trustees, with the goal of enhancing long-term value for shareholders while also fulfilling our customer, commercial, community and public service obligations.
The Board is elected by the shareholders to oversee management and to assure that the long-term interests of the shareholders are being served.
Signifying the importance of sustainability and our vision to lead our industry in ethical and responsible business practices, our Board of Trustees Governance, Environmental and Social Responsibility Committee provides primary oversight for our company's environmental, human capital management, and social responsibility programs and performance.