Information on this page is for customers in
Electric Distribution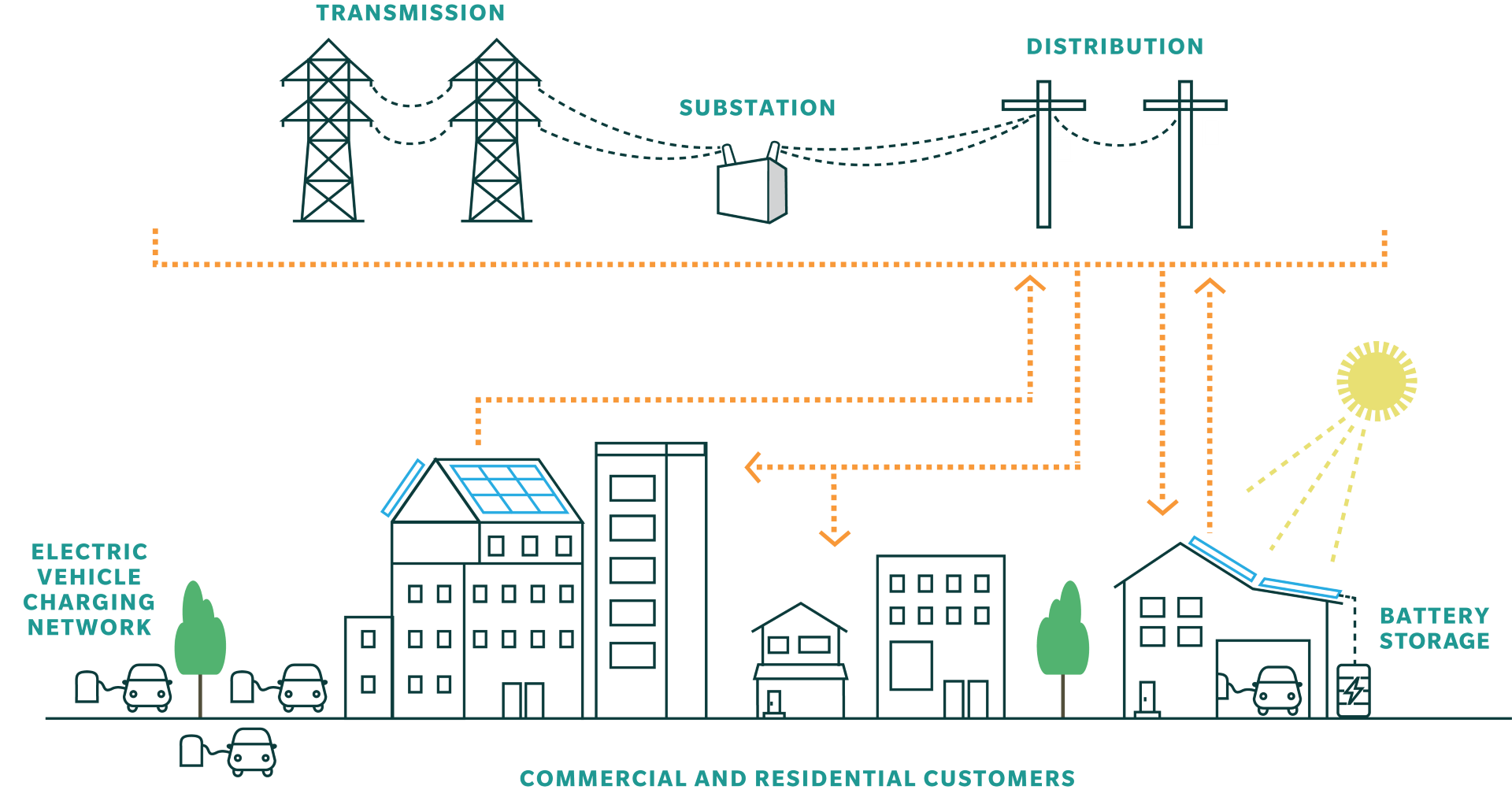 A strong distribution system is key to delivering energy reliably to the homes and businesses of customers.
After the energy travels through the transmission lines and substations, the distribution lines complete the journey to power your home, your electric vehicles and more.
Present day distribution systems also serve as conduits to supply distributed generation back to the transmission system in areas with high concentration of Distributed Energy Resources (DER).
Managing and Modernizing the Grid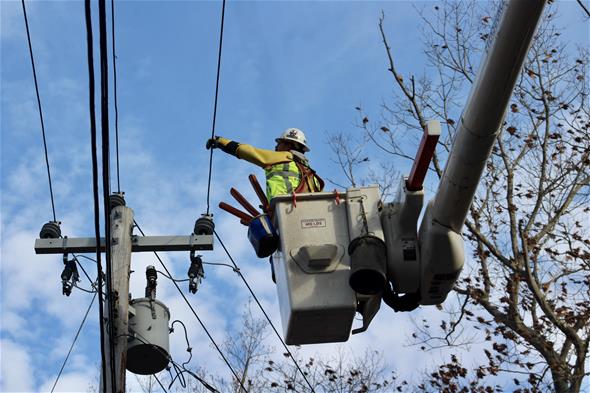 In 2020, we introduced a project to install a distribution management system, optimize electric distribution operations and lay the foundation for more distributed generation on the system.

Our grid modernization program supports investments in new technologies and planning that will increase the capacity and resiliency of our distribution system to incorporate solar generation and other clean distributed energy resources.
We are constantly improving our analytics, automation practices, technology and vegetation management on our distribution systems to enhance resiliency, maintain reliability and to restore service as quickly as possible during outages while also enabling significant interconnection of distributed generation.
The distribution automation enhancements reduce the impact on customers affected by any single outage event by more than 30% on average.
Know Your Poles
How much do you know about utility poles?