Information on this page is for customers in

Safety In Our Community
Eversource employees want to help. It's why many of us have been working at the utility for years. But helping our friends and neighbors goes beyond the safe delivery of electricity, natural gas and water.
Employees Who Went Above And Beyond To Keep Our Community Safe
We say safety first and always, and focus on safety training for employees at every level of the company.
Sometimes, our employees find themselves in situations that require quick thinking, as well as safety and first aid training. Here are a few of their stories.
Jamal Thomas rescued three from a house fire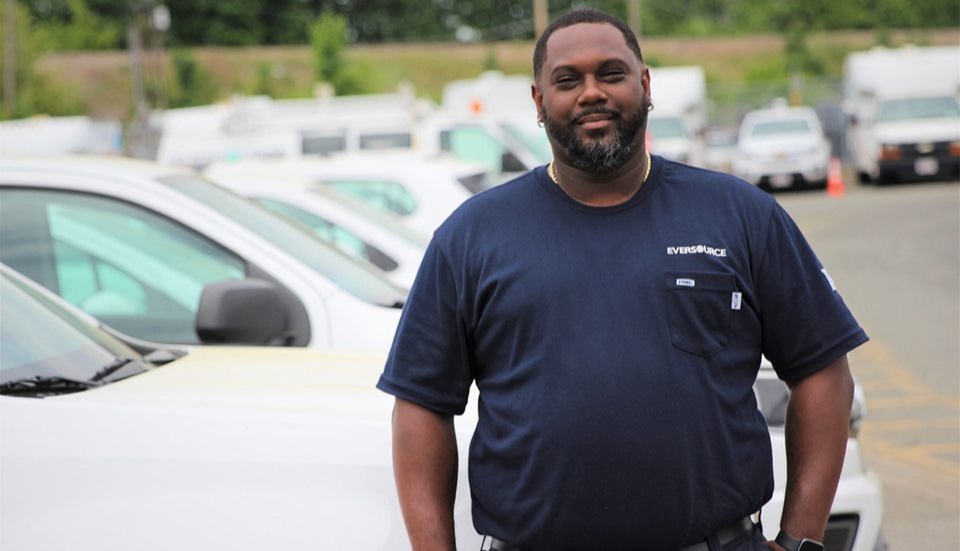 Jamal Thomas, a member of our Massachusetts Safety Team, jumped into action in his Mattapan neighborhood in Boston to rescue neighbors from a house fire.
When Jamal, a Senior Safety Advisor, noticed his neighbor's house was on fire on the morning of May 15, he jumped into action without hesitation and rescued three women from the building.
"It was a combination of instincts, life experience, and my safety training that helped me that day," said Jamal.
Boston Deputy Fire Chief Michael Doherty credited Jamal and his neighbors for their quick work responding to the early morning fire.
See Jamal in this WCVB news report.
Dave Bealiveau and Dennis Collins got a school bus back on the road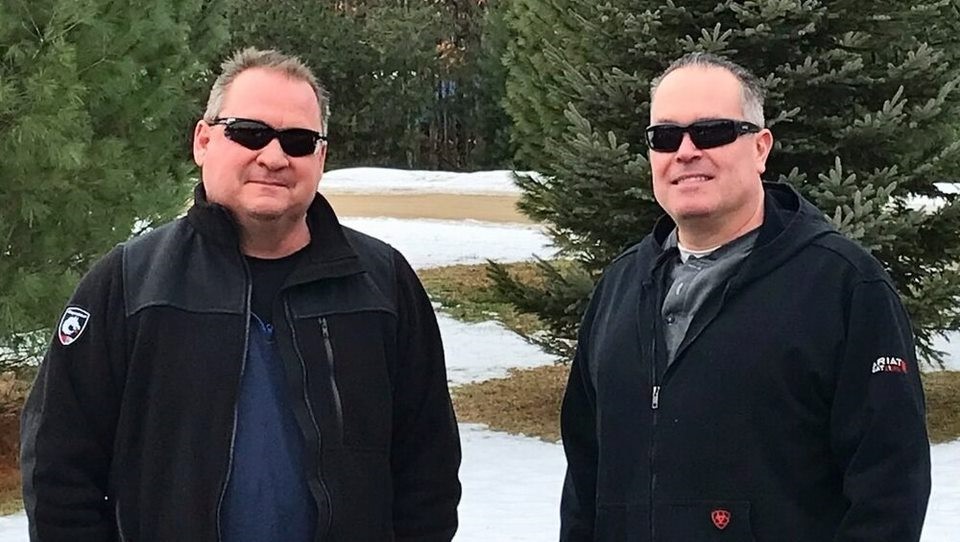 A slow start for a Hillsboro-Deering School District bus driver got worse when he took a close corner and slid into a snowbank in Deering, New Hampshire.
Fortunately, Electric Operations Supervisors Dave Beliveau and Dennis Collins came across the mini school bus and quickly got to work.
Within minutes, Dave and Dennis were able to free the bus and the driver was able to continue to pick up students for his afternoon route.
Chris Lafleur and his wife may have saved a motorist's life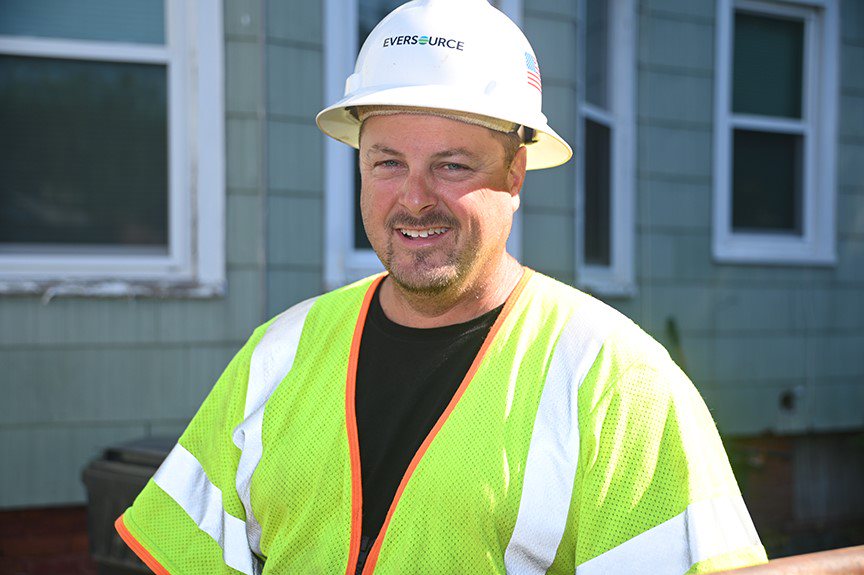 Chris LaFleur, a Chief Distribution Mechanic for the Gas Business in East Windsor, Connecticut, and his wife Tracey, were on their way home one evening in early August when Tracey thought she caught a glimpse of something unusual off the road as they drove past the woods.
When they arrived home, Tracey urged Chris to take another look. It was a short walk from their East Windsor home so Chris walked toward the wooded area. He heard a man moaning in pain inside a vehicle. It was 40 feet off the road and had crashed into a tree.
The vehicle's engine was destroyed, and the man's legs were pinned inside. Chris called 911 and then reassured the man as they awaited for first responders to arrive.
When firefighters and emergency medical technicians arrived, Chris stayed on the scene as they worked to remove the man from his damaged car. "The fire chief told me to keep talking to him, to keep him calm and awake," Chris said. Eversource's First Aid training helped Chris to quickly assess the scene and take action.
"He would have bled to death by the morning if my wife didn't see the branches (and the accident had not been discovered)," Chris said. "She saw that weird branch laying down by the road."
Bill Clingan saved a choking woman's life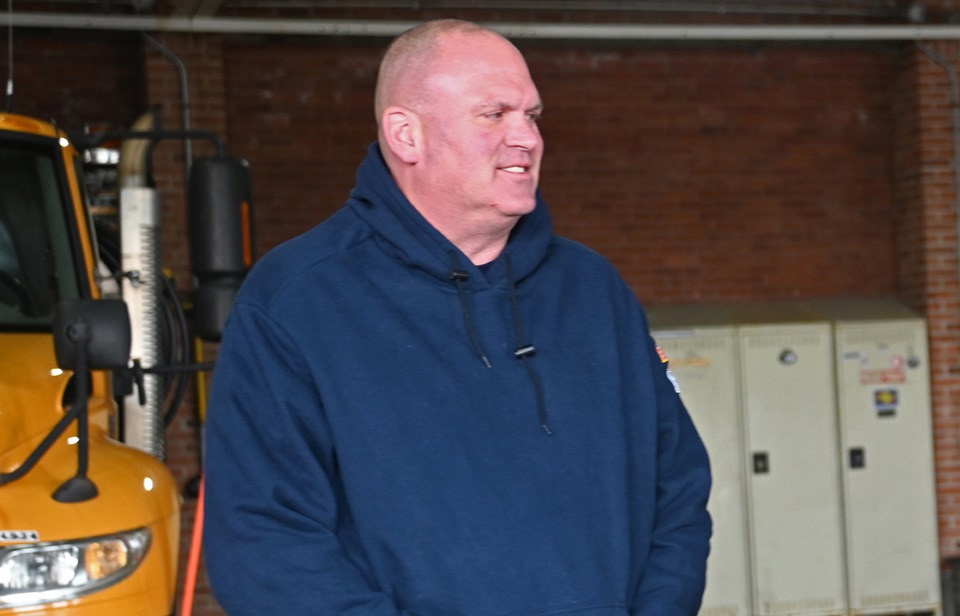 Bill Clingan, an Electric Field Operations Supervisor, said his on-the-job training kicked in at the right moment and enabled him to save a woman's life.
Bill was at a restaurant in Glastonbury, Connecticut, having dinner with his son, Donovan, a freshman on the University of Connecticut's men's basketball team. Suddenly, he noticed that a woman was choking at another table.
"I could tell she was having trouble, and people were starting to panic," Bill said. "She wasn't breathing. I've been at Eversource for 18 years, and everything I learned took over. I just did the right thing."
Bill says he walked up calmly behind Alina, located her sternum and with one strong thrust, dislodged the food from her throat allowing her to breathe again.
"It happened really fast," he said. "I had just taken my CPR and first aid training again here at Eversource a few months ago, so it was fresh in my mind. It's the second time I've used the Heimlich maneuver to save someone. I'm glad I was able to help."
Safety First and Always
Staying safe is always top priority for our employees and customers. We offer tips on using electricity and natural gas safely, storm preparedness, steps to prevent carbon monoxide poisoning and more.
Safety tips and resources