Information on this page is for customers in
Chris Lafleur and His Wife May Have Saved a Life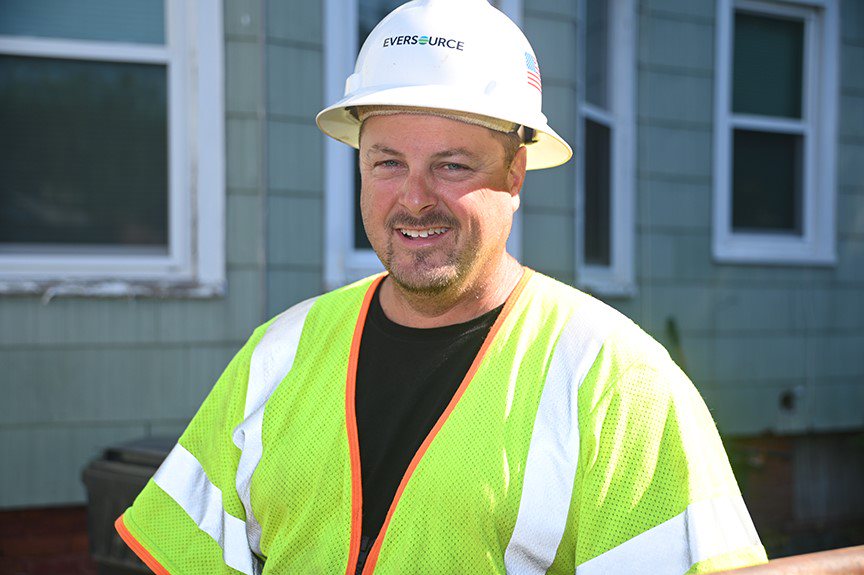 Chris LaFleur, a Chief Distribution Mechanic for the Gas Business in East Windsor, Connecticut, and his wife Tracey, were on their way home one evening in early August when Tracey thought she caught a glimpse of something unusual off the road as they drove past the woods.
When they arrived home, Tracey urged Chris to take another look. It was a short walk from their East Windsor home so Chris walked toward the wooded area. He heard a man moaning in pain inside a vehicle. It was 40 feet off the road and had crashed into a tree.
The vehicle's engine was destroyed, and the man's legs were pinned inside. Chris called 911 and then reassured the man as they awaited for first responders to arrive.
When firefighters and emergency medical technicians arrived, Chris stayed on the scene as they worked to remove the man from his damaged car. "The fire chief told me to keep talking to him, to keep him calm and awake," Chris said. Eversource's First Aid training helped Chris to quickly assess the scene and take action.
"He would have bled to death by the morning if my wife didn't see the branches (and the accident had not been discovered)," Chris said. "She saw that weird branch laying down by the road."