Information on this page is for customers in
Natural Gas Appliance Safety
Learn how to safely use and enjoy your natural gas appliances.

Gas Appliance Tips

Natural gas is a reliable energy for many household needs like cooking, heating water, drying clothes or heating or cooling your home.
Follow these helpful tips for continued safe use and enjoyment of your appliances. Esta información de seguridad para el gas natural está disponible en español.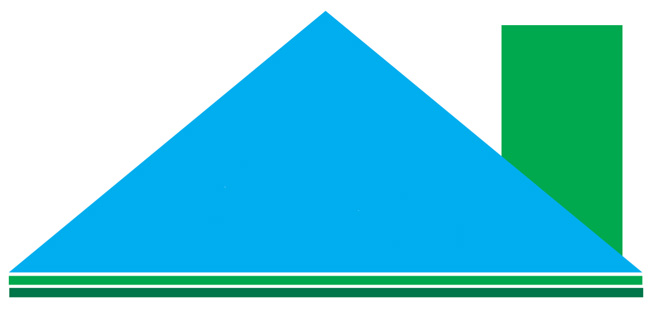 Hire a professional.
Always use a licensed professional to install or repair any gas appliances.
Look for a clear blue flame.
A yellow or orange flame may indicate your burner is not burning efficiently.
---
Gas fireplace? Keep people, pets, clothing and furniture away.
Turn off after use, or when you're not in the room.
Turn off your space heater before bed or leaving the house.
If you notice lint buildup in your space heater, contact a professional to clean it.
---
Never use a gas oven or range top as a space heater.
Using a gas appliance the wrong way can cause deadly carbon monoxide. If the power goes out, bundle up in layers of clothes and blankets instead.
Keep your water heater at 140° F or less.
Get an annual inspection by a licensed plumbing, heating contractor or cooling contractor.
---
Install a carbon monoxide detector.
Make sure fuel-powered appliances are properly vented so CO doesn't build up.
Keep flues and chimneys clean and clear.
Have your heating contractor make sure they're not blocked.
---
Always keep meters and vents clear.



Always maintain a clear path to your meter whether it's inside or out. Eversource gas technicians or emergency responders need to be able to safely access your meter at all times. So that your appliances work properly and efficiently, be sure there is space around vents for air flow.

Outside meters

Don't add permanent structures like porches and decks that cover or restrict access to all or part of the meter. You must follow the Eversource meter fit standards. If these clearance requirements are breached, your meter fit will be reported as non-compliant.
Don't block, store items or plant shrubs directly in front of your meter because plant roots and overgrowth could potentially damage the meter and create a safety hazard. This also includes placing mulch around the riser and/or covering the meter equipment.
Prune any overgrown trees or shrubs around vents.
In the winter, carefully remove snow and ice with a broom or by hand. Never shovel or kick your gas meter.

Inside meters

Don't stack flammables near furnaces, water heaters, ranges and clothes dryers. Flammables include paper, wood, cleaning fluid, glue, gasoline, propane, varnish paints, curtains and rags.
Don't store items inside your home in front of vents, which could cause a carbon monoxide hazard.
---

Never Hang Anything on Gas Piping
You should never hang clothing, or anything else, from gas pipes because the added weight of clothing (especially wet clothing being hung to air dry) can weaken or break joints or fittings, resulting in a gas leak.
Gas Appliance Flexible Connectors
Years ago, flexible gas connectors that were made of corrugated, uncoated brass were often used to connect dryers, stoves, ranges and cook tops to gas supply lines.
It was determined that these older brass connectors could crack, break and/or pull apart, causing potentially dangerous situations that could result in a gas leak, fire or explosion.
In 1996, the Consumer Product Safety Commission (CPSC) issued a warning and recommended that any uncoated brass connector be replaced immediately by a new stainless-steel or new plastic-coated brass connector. While uncoated brass connectors have not been made for more than 20 years, some of the older gas connectors may still be in use, particularly in homes with older appliances.
We caution customers that moving an appliance, even slightly, whether to clean behind it or inspect its gas connector, can cause the connector to crack or break.
You should never attempt to move an appliance yourself to check the connector
If you have uncoated brass connectors in your home, they should be replaced with either a new stainless steel or plastic-coated brass connector
You should contact a licensed plumber or qualified professional appliance repair service to replace or inspect your appliance connectors to ensure all connections are secure.
The maintaining and purchasing of the proper gas connectors is the responsibility of the Eversource gas customer.
Corrugated Stainless Steel Tubing
Corrugated Stainless Steel Tubing (CSST) is a flexible, stainless-steel pipe used to supply natural gas and propane in residential, commercial and industrial structures. CSST is installed inside buildings on the customer side of the meter outlet - we do not service this gas piping.
Standard CSST is coated with a yellow exterior plastic coating or in some cases, a black exterior plastic coating. If lightning strikes on or near a structure, there is a potential risk it can travel through the structure's gas piping system and cause a leak, and in some cases a fire.
While this type of pipe is safe, it is strongly recommended that you determine if the CSST system is properly bonded and grounded.
A bonding device should be installed on your natural gas system to reduce the chance of a natural gas leak or fire. Bonding is provided to prevent possible electric shock to people who come in contact with the gas piping and other metal objects connected to the grounding system. Nearby lightning strikes can also result in an electrical surge and can potentially puncture a hole in the CSST.
If work was performed on the gas piping system in your home or business after 1990, it's possible that yellow CSST was installed but not to current installation requirements. If you are unsure as to whether your home or business has CSST or whether it has been properly bonded and grounded, contact a licensed electrician to arrange for a professional inspection. A licensed electrician can make sure that your system is properly bonded, grounded and safe.