Information on this page is for customers in
Electric Transmission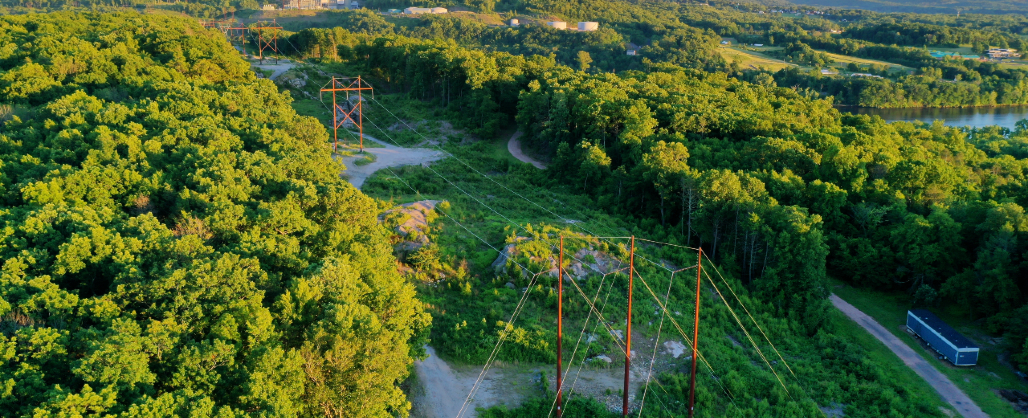 Our electric transmission system — more that 4,000 miles of overhead and underground high-voltage wires and substations — plays an essential role in connecting customers across New England with reliable, affordable power.
The power grid is undergoing significant change to achieve carbon reduction targets outlined in state and regional policies, and help us achieve our own goal to have carbon-neutral operations by 2030.
The power grid is the interconnected network that delivers electricity from where it's generated to where it's consumed.
We continue to ensure the grid is ready to meet an increase in demand from electrification, while also making significant investments that enable our transmission system to integrate clean energy resources and better withstand the increasingly extreme weather events and other issues associated with climate change.
Investments in the power grid have three key benefits:
A strong, well-connected transmission network delivers power from the point of generation to where it's most needed and can allow for an optimized mix of energy sources.
While this power has traditionally flowed in one direction from power plants to homes and businesses, in the modern electric grid, power flows in multiple directions — from clean energy resources both large (solar and wind farms) and small (rooftop solar panels and home batteries).

These resources will grow dramatically over the next several decades in conjunction with the electrification of the heating and transportation sectors.

To seamlessly connect clean energy resources to the grid, we are focused on maintaining a robust transmission system that is affordable, reliable, efficient, flexible and increasingly automated, while also being resilient to damage from extreme weather.
We invested approximately $1 billion in the electric transmission system in 2021. These investments have resulted in strong reliability and safety performance, improved resiliency, supported economic growth, and the integration of more renewable energy in the region.
Transmission rules, rates and tariffs
Major Projects
Major projects maintain and upgrade our system, as well as help connect clean energy resources to the grid. They also help meet customer demand for power where and when it's needed.