Information on this page is for customers in
A Message From Eversource CEO Joe Nolan on Sustainability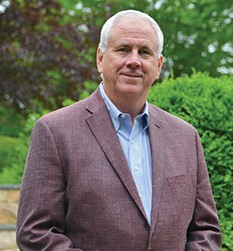 I'm honored and privileged to lead our talented and diverse team of 9,200 employees. They delivered electricity, natural gas and water safely and reliably to our 4.4 million customers while navigating challenges beyond our control that affected our company, our industry and our society — ranging from major storms and increasing energy costs to international political turbulence and the ongoing COVID pandemic
Through this period, Eversource's commitments to the environment, racial and social justice, ethical and responsible business practices, community support and customer service have not wavered. In fact, we have worked to deepen and strengthen them.
In the past year, we have:
Worked hard on our industry-leading goal to achieve carbon neutrality in our operations by 2030. We have reduced our greenhouse gas footprint by 13 percent since 2018 and are on track to achieve our goal by focusing on key operational areas that offer the greatest opportunities for reduction.
Strengthened our existing commitment to social and environmental justice and equity for communities. This included the creation of an internal pro-equity advisory team to guide our efforts to advance equity in our communities.
Further evolved our commitment to diversity, equity and inclusion through continued learning, initiatives and events that focused on a strong leadership commitment to building a diverse, equitable and inclusive workplace.
Refined hybrid work policies that provided employees and the public greater safety and flexibility during COVID without compromising customer service. We continue to work with regulators to offer flexible bill payment options, recognizing the ongoing economic impact of the pandemic, and collaborate with community agencies to ease the impact.
Advanced clean energy technologies with the strong potential to help our states meet their emissions reduction goals. These technologies include offshore wind, solar, energy storage, electric vehicle charging stations and geothermal.
Offered our view on how to decarbonize the natural gas network in Massachusetts' Future of Gas regulatory proceeding.
Continued our focus on environmental, social and governance (ESG) issues at the highest levels of management through our Board of Trustees' Governance, Environmental and Social Responsibility Committee.
Maintained our generous charitable giving and volunteer programs to help underserved and vulnerable communities in our service areas, including our successful signature events and United Way campaign, which had strong participation from employees and retirees.
Met our publicly stated financial goals and delivered solid results and dividend growth for our shareholders.
Expanded our water delivery business, Aquarion, through strategic acquisitions, including the New England Service Company.
This report summarizes our achievements in these and other areas. I hope you find it useful and informative. In a separate Diversity, Equity and Inclusion Report, we have also enhanced disclosures on our workforce demographics based on the racial, ethnic and gender identifications of employees from EEO-1 reports.
My friends and colleagues at Eversource are already hard at work advancing and surpassing our 2021 achievements. I look forward to continuing our momentum and sharing our accomplishments a year from now.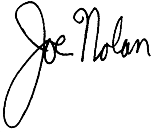 President and Chief Executive Officer