Information on this page is for customers in
Diversity, Equity and Inclusion: Diverse Workforce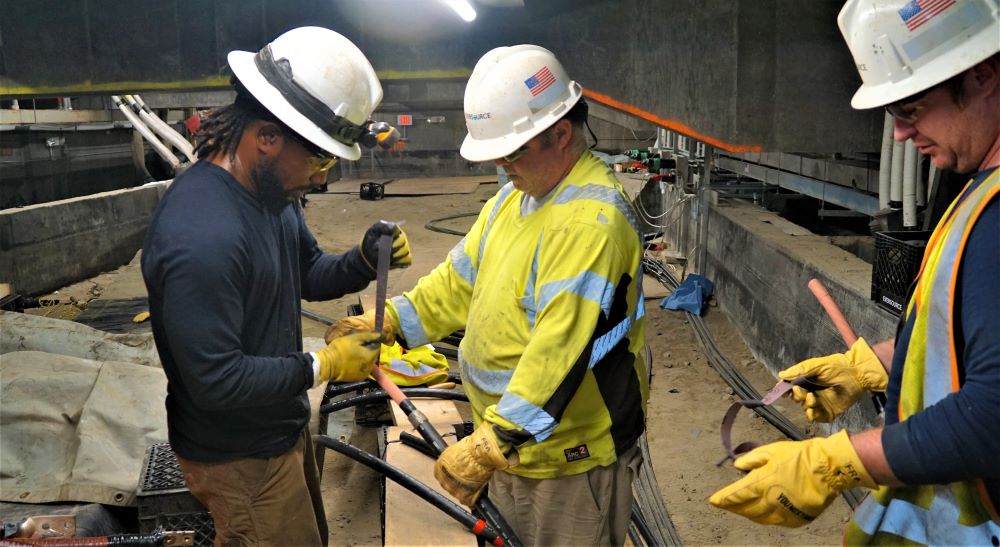 Actively providing opportunities for employees of all backgrounds – across race, gender, ethnicity, culture, age, disability and veteran status – is important to our mission.
Our hiring practices emphasize diversity, equity and inclusion (DE&I), and we encourage employees to embrace and include people different from themselves to incorporate individual perspectives and experiences both in the workplace and within our communities.
Supporting Our Talent Acquisition Goals
We take a holistic approach to talent acquisition by leveraging the DE&I Council and Business Resource Groups; academic institutions at the middle, high school, community and four-year college levels; and external strategic partners and community-based organizations to broaden our reach to as many targeted alliances as possible.
We involve women and BIPOC (Black, Indigenous, and People of Color) employees to participate on speaker and interview panels and join us at career fairs to provide real-life perspectives on engineering and technical careers, including New England Women in Energy & The Environment (NEWIEE), workforce pipeline programs, college and career fairs, and more.
57% of our external hires were women and BIPOC.
41.2% of our hires and promotions into leadership level positions were women and BIPOC.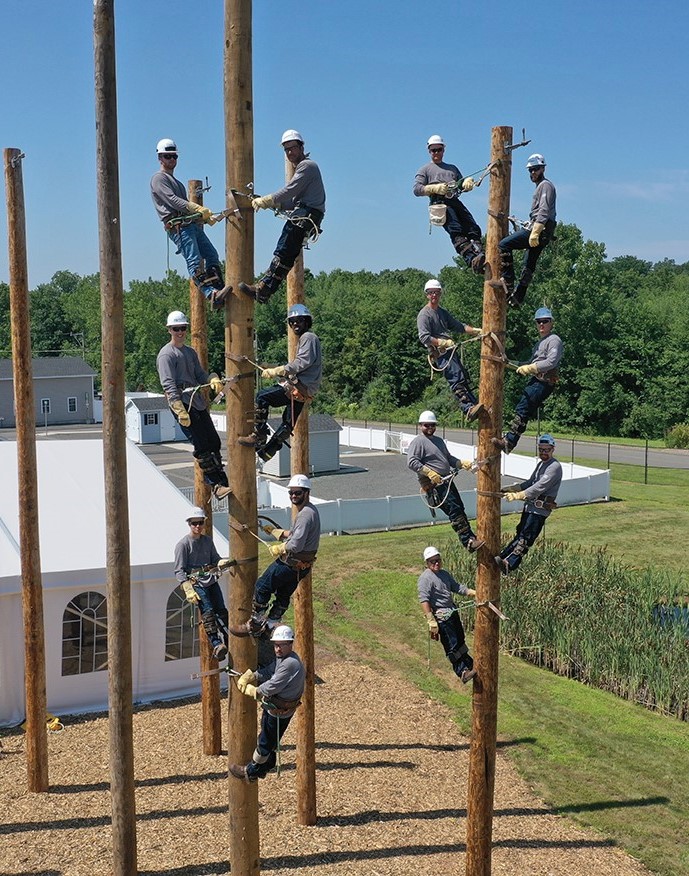 Spotlight: Capital Community College and Eversource
In June of 2021, we celebrated the graduation of the inaugural class of our Electric Lineworker Certificate Program at Capital Community College in Hartford, Connecticut.
15 students from across Connecticut spent 11 weeks preparing to work in a variety of electrical fields. Of the 15 students, nine were BIPOC.
We also provided funding so that many of the students, who would not otherwise have been able to afford the training, had the opportunity to learn a valuable new skill.
This program is designed to develop a new generation of diverse lineworkers in Connecticut, ensuring an ongoing supply of talent with the opportunity to work and thrive in this highly skilled role.
We've developed several unique programs designed to attract, develop and retain a diverse workforce, in meaningful partnership with local community colleges in the three states we serve.
DE&I is a Core Value Throughout Our Business
Explore how diversity, equity and inclusion impact the future of our business.