Information on this page is for customers in
Dr. Elsa Núñez Presented with Hispanic Month Heritage Award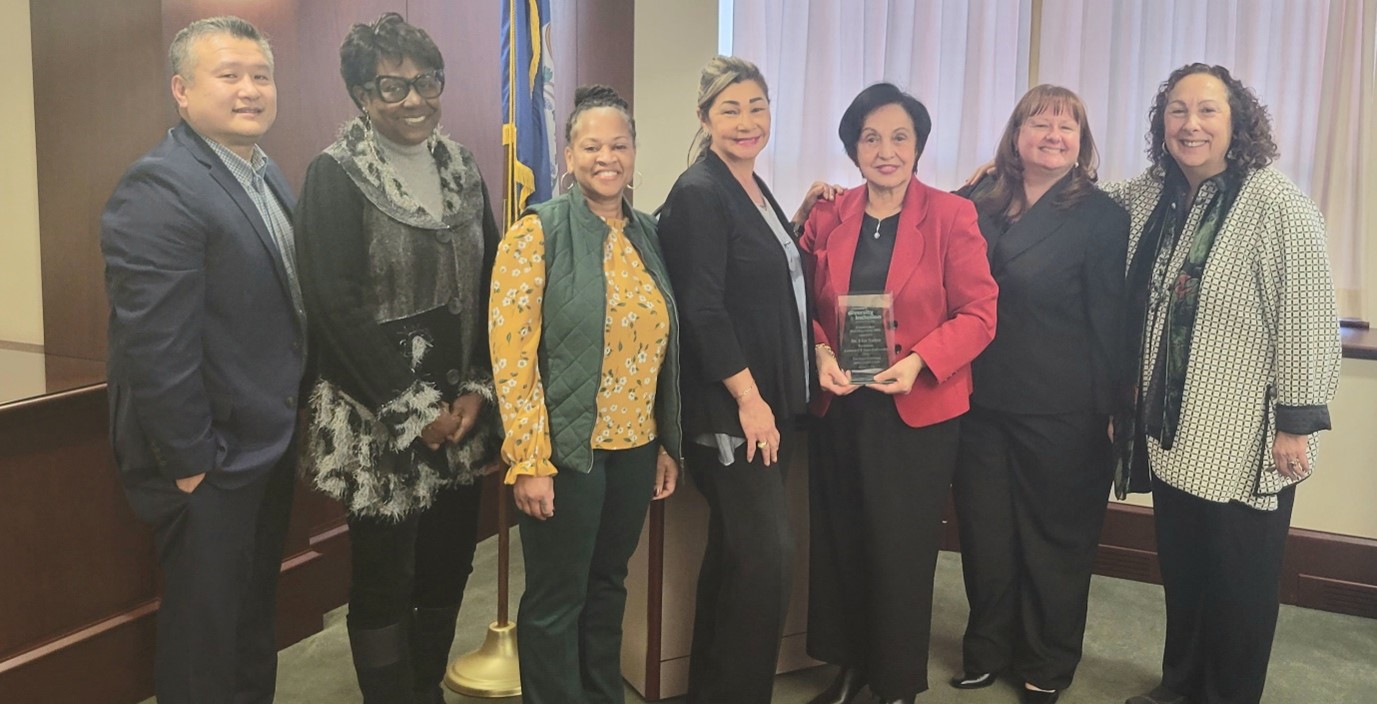 In October 2022, the Multi-Cultural Business Resource Group met with Dr. Elsa Núñez, then President of Eastern Connecticut State University, and presented her with the Eversource Hispanic Month Heritage Award.
Dr. Núñez delivered an inspiring and uplifting talk during the third annual Hispanic Heritage Month Celebration hosted by the multicultural BRG. She shared her personal journey as a poor child from "El Fanguito" in Puerto Rico, to her move to Connecticut, and finally her climb to the helm of Eastern Connecticut State. 
"I get my inspiration from my family, on whose shoulders I stand," Dr. Núñez said during the address. "I get my inspiration from the students at Eastern because they're standing on the shoulders of their families."
Eversource is proud to recognize Hispanic Heritage Month each year, a four-week national celebration of the rich tapestry of achievements and contributions by Hispanic Americans, from September 15 through October 15.