Information on this page is for customers in
Eversource Hartford Marathon and Half Marathon
An event with more than 25 years of promoting health, wellness and sustainability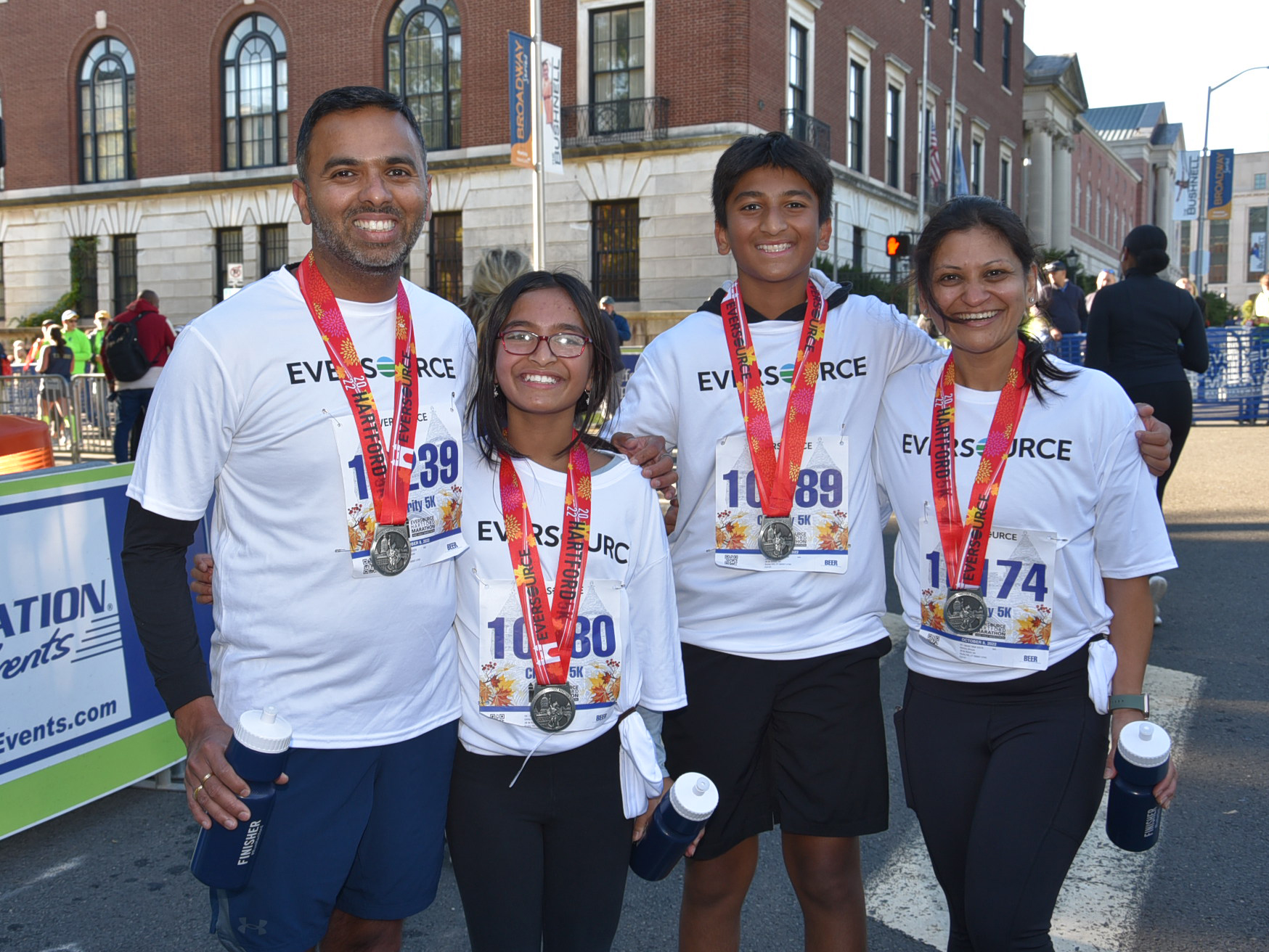 We're proud to be the title sponsor of the Eversource Hartford Marathon and Half Marathon in partnership with the Hartford Marathon Foundation to support non-profit organizations and communities across Connecticut.
We work with the Hartford Marathon Foundation to help create a race that is not only fun and family-friendly—live music, good food, swag and a beer garden—but also sustainable.
The Eversource Hartford Marathon and Half Marathon has been nationally recognized for its comprehensive waste-reduction and sustainability efforts while putting on a marathon, half marathon, team 26.2 relay, charity 5K and FitKids event.
Did You Know: The Hartford Marathon brings more than $13 million in economic support to the region each year
This annual event raises more than $8 million for charities, helping three premiere charities, two gold charities and 20 silver charities this year.
Premiere charities:
Connecticut Children's - The only hospital in Connecticut dedicated exclusively to the care of children, it provides more than 30 pediatric specialties along with community-based programs to care for the physical, social and emotional needs of children.
Megan Schulman Memorial Foundation - The foundation empowers organizations, students and educators who carry out unwavering compassion for others, commitment to community involvement and dedication to academic excellence. Commitment to supporting those afflicted with Vascular Anomalies, such as those that afflicted Megan, is an important focus.
Hospital for Special Care - HFSC is recognized for advanced care and rehabilitation in pulmonary care, acquired brain injury, medically-complex pediatrics, neuromuscular disorders including ALS research, spinal cord injury, comprehensive heart failure and comprehensive inpatient and outpatient treatment for children and adolescents with autism spectrum disorder.
See all of this year's charities at the Hartford Marathon website.
2023 race
What: Marathon, Half Marathon, Team 26.2 Relay and Charity 5K
When: Saturday, October 14
Where: Soldiers and Sailors Memorial Arch, Hartford
Register now