Information on this page is for customers in
Networked Geothermal Energy
We're committed to delivering New England's vision for a clean energy future, that's why we're investing in a geothermal energy pilot in Framingham, Massachusetts.
This project is the first of its kind in New England to use networked geothermal technology, an innovative way to provide clean and sustainable heating and cooling for customers.

The outcome of this pilot could lead to expansion of the technology in the future.
What is Geothermal Energy?
A geothermal system uses water, wells, piping and pumps to pull heat out of the ground to warm buildings in winter, and pump heat from those buildings back into the ground in summer to cool them.
It is renewable energy that comes from the sun's rays and temperatures produced in the earth's core. This energy can be used to heat and cool indoor spaces and produce hot water in conjunction with geothermal heat pumps.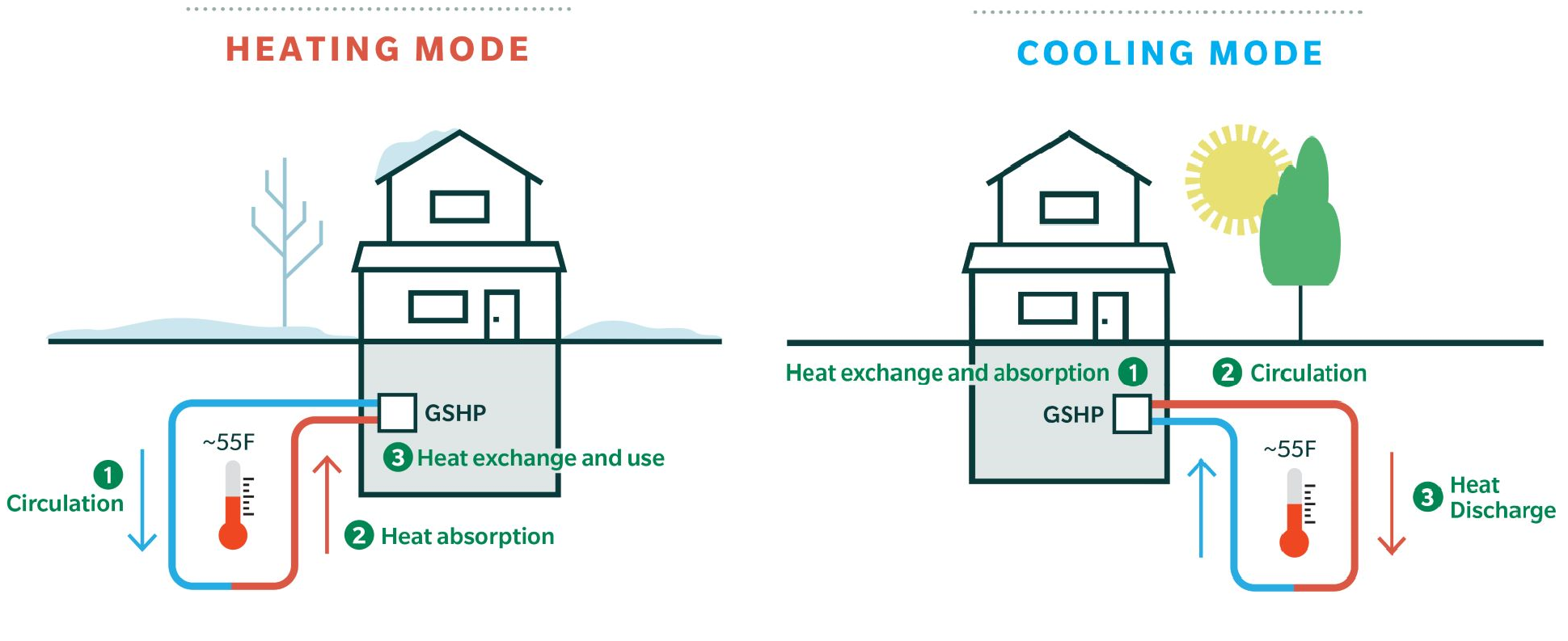 About the Program
We're committed to determining if networked geothermal systems are a viable option to affordably heat and cool homes and businesses.
The Massachusetts Department of Public Utilities (DPU) approved the pilot program in the gas rate case filed in October of 2020.
Once in service, the pilot is intended to run through two heating and cooling seasons.
More geothermal pilot information
If you have questions about the pilot or would like to receive regular updates, please email geothermal@eversource.com.