Information on this page is for customers in
Natural Gas in Your Home
Discover the many uses of natural gas by touring this interactive home.
A Blueprint for a Natural Gas Lifestyle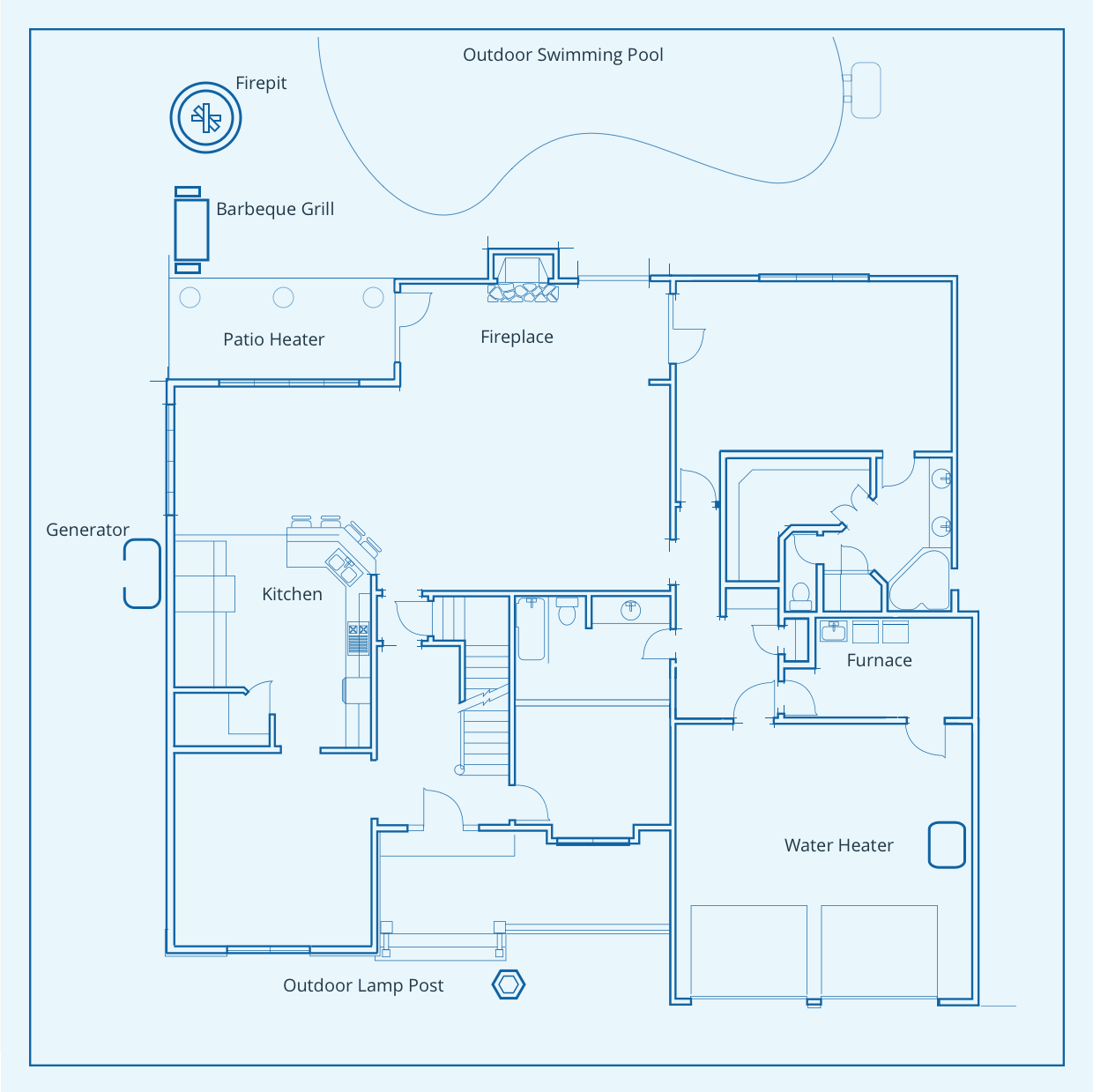 In Your Backyard
Firepit

An outdoor fire pit provides the warmth and beauty of a roaring fire with the flick of a switch. Gas fire pits allow you to enjoy an instant-on flame without the smoke or ash from a wood fire. Available in various styles and sizes, they will enhance your outdoor entertainment experience.

Pool Heater

Natural gas heaters are ideal for quickly heating pools – perfect for the short Northeast pool season. Gas pool heaters can maintain any desired temperature regardless of the weather or climate.

Patio Heater

Natural gas patio heaters can radiate heat 20 to 25 feet in all directions. Patio heaters can be free-standing, or they can be mounted on a post, wall or ceiling.

Grill

Natural gas-fueled grills offer ease and comfort allowing you to be ready to cook in minutes with the push of a button. They are very convenient because the fuel supply is always available.

Quick-Connect Outlets

Quick-connect outlets make it safe and easy to connect and disconnect natural gas appliances without using tools. The outlets make installing and moving gas appliances such as grills, patio heaters and fire pits almost as easy as plugging and unplugging electrical appliances.

Generator

Before you install a natural gas generator, call us at 855-645-2427. We will check to make sure that your existing gas service is sufficiently sized for the generator to run properly. If your service needs to be upgraded, you will be placed in a construction queue, so plan ahead and call us early in the process.
In Your Kitchen
Stove
An efficient natural gas stove instantly turns off and on, provides even heat and offers precise temperature control.
In Your Living Room
Fireplace
Natural gas fireplaces provide comfort and convenience. With numerous designs, natural gas fireplaces can be added to almost any room in your home without needing to vent to a chimney.
In Your Walkway
Lights
Gas lights are a great way to add style and ambiance to your outdoor spaces. Lanterns, torches, and pathway lighting are available to match any outdoor design. Plus, gas lights do not attract insects.
In Your Basement or Garage
Dryer

Natural gas dryers provide instant heat, so they can dry clothes faster. They use electronic ignition systems instead of a continuously burning pilot light for additional savings and energy conservation.

Furnace or Boiler

Replacing an older, inefficient heating system with high efficiency natural gas can improve the efficiency of your home and save you money.

Water Heater

Natural gas water heaters are reliable and efficient. They can heat water twice as fast as traditional models. Homeowners can choose either a storage-type water heater or an even more efficient tankless water heater.