Information on this page is for customers in
Lineworker's EMT Training Saves The Day
Working Foreman James Cheney and Lineworker Jake Valley were on their morning coffee run to Market Basket in Bedford, New Hampshire, when a shopper called out for help. There was a woman lying in an aisle bleeding from her head and no one knew what to do.
That's when Jake, who's also a certified Emergency Medical Technician (EMT), sprang into action.
As the woman started to regain consciousness, Jake cleaned her head wound using first aid supplies from store employees.
That's when Jake's training kicked in, and he then looked at the "emergency card" located on the woman's smart phone for more information about her health history.
"The lock screen often has an 'emergency' button in the corner that you can access without the password," Jake said. "Some people use it to store date of birth and an emergency contact, and it's especially useful to list medical conditions, like allergies or seizures, that would help a responder if you are unable to speak," Jake said.
Store employees called 911, and Jake learned that the woman had a history of seizures from the information on her phone.
It turned out, she'd had a seizure, cut her head and was confused about what had happened. Jake stayed with her and kept her alert until an ambulance arrived.
About Jake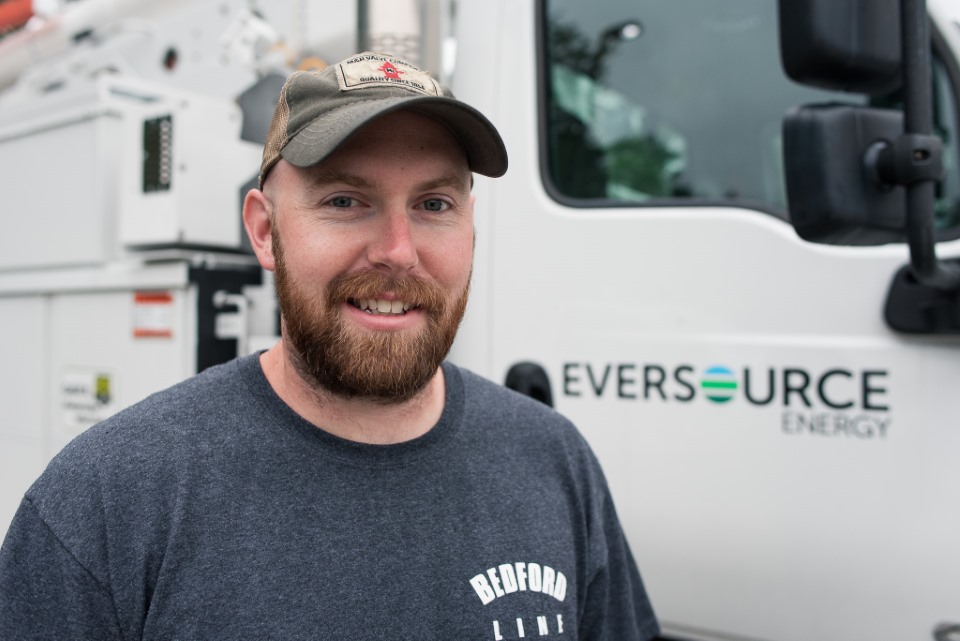 Jake became an EMT four years ago as volunteer firefighter in his hometown of Antrim, New Hampshire. He then worked as a member of the Wilton, New Hampshire, ambulance corps before joining the Eversource apprenticeship program at the Bedford AWC earlier this year.
"We had Jake in Bedford as part of his rotations during his apprenticeship, and we felt we were lucky to get him as a full-time lineworker because we knew he was an EMT," said Senior Supervisor Joe Pasqual when he heard about the incident. "We all get certified every two years in first aid, CPR and AED defibrillator use. It's easy to see why the training is so valuable."
Jake plans to keep his EMT certification active.
Safety First and Always
Staying safe is always top priority for our employees and customers. We offer tips on using electricity and natural gas safely, storm preparedness, steps to prevent carbon monoxide poisoning and more.
Safety Tips and Resources