Information on this page is for customers in
Connecticut News
Eversource Working Non-Stop to Restore Power After Pre-Christmas Rain and Windstorm
restoration
Storm
storm restoration
Energy company making significant progress; town by town restoration estimates announced
BERLIN, Conn. –Eversource's massive team of lineworkers continue working nonstop to restore power to customers following Friday's fierce rain and windstorm. Hundreds of line and tree crews are making necessary repairs to the electric system to get the remaining customers affected by the storm back online. As of 11 a.m., the energy company has restored power to more than 173,000 customers since the storm began and approximately 30,000 Eversource customers remain without power. The energy company expects to have power restored to all customers affected by this storm by tomorrow morning with many being restored before that. An estimated time of restoration for each town can be found on Eversource.com.
"We recognize how difficult it is to be without power, especially with extreme cold and as we approach Christmas," said President of Eversource Connecticut Steve Sullivan. "We're at the point of the restoration where the repairs made at one location may only bring back a dozen customers, so the outage numbers won't be dropping as quickly as they did earlier in the restoration. Our massive team – in the field and behind the scenes – is fully committed to getting power restored to the remaining customers affected by this storm. I personally want to thank the men and women working who gave up their holiday time off with their families to work on this restoration. They've done a tremendous job."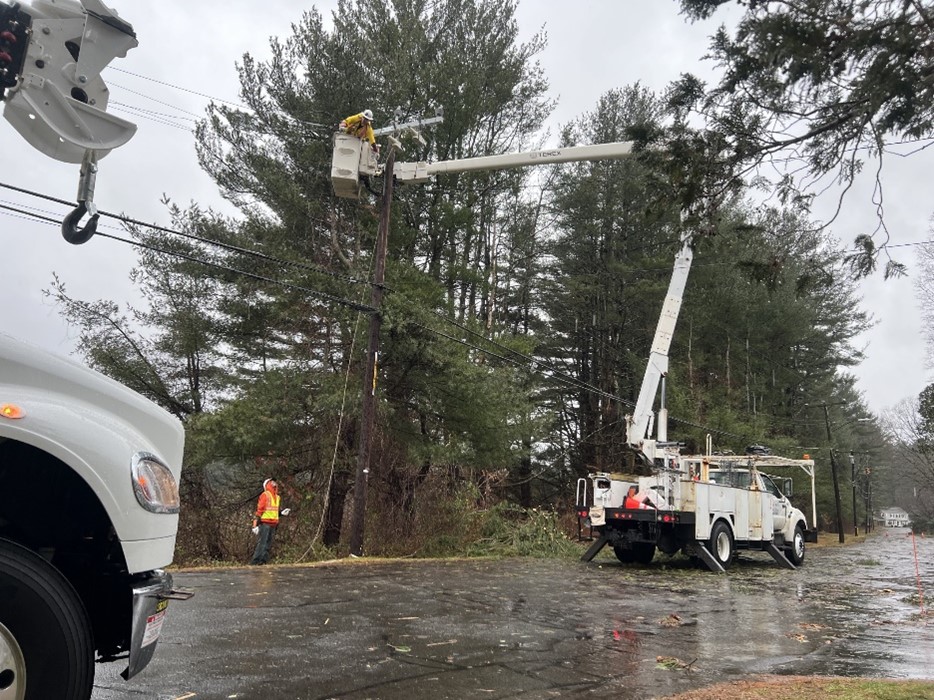 Eversource reminds customers to be cautious when doing their own storm clean up – be careful moving or cutting tree limbs and look for any wires that may be entangled in debris. Additionally, customers should always stay clear of downed wires, report them to 9-1-1and if using a generator be sure it's located well away from their home or business and that the transfer switch is working properly.
---
Eversource (NYSE: ES), celebrated as a national leader for its corporate citizenship, is the #1 energy company in Newsweek's list of America's Most Responsible Companies for 2021 and recognized as one of America's Most JUST Companies. Celebrated as a national leader for its corporate citizenship, Eversource transmits and delivers electricity to 1.27 million customers in 149 cities and towns, provides natural gas to 249,000 customers in 74 communities, and supplies water to approximately 207,000 customers in 56 communities across Connecticut. Eversource harnesses the commitment of approximately 9,200 employees across three states to build a single, united company around the mission of safely delivering reliable energy and water with superior customer service. The #1 energy efficiency provider in the nation, the company is empowering a clean energy future in the Northeast, with nationally-recognized energy efficiency solutions and successful programs to integrate new clean energy resources like solar, offshore wind, electric vehicles and battery storage, into the electric system. For more information, please visit eversource.com, and follow us on Twitter, Facebook, Instagram, and LinkedIn. For more information on our water services, visit aquarionwater.com.
MEDIA CONTACTS:

Tricia Modifica
(860) 665-5670
tricia.modifica@eversource.com
Mitch Gross
(860) 665-5221
mitch.gross@eversource.com
# # #