Information on this page is for customers in
Connecticut News
Eversource Uses Helicopter to Clear Power Line Corridor at Stonington Nature Area, Expanding Critical Wildlife Habitat
rights-of-way
environment
helicopter
It was quite a sight – helicopters carrying away 30-foot tall, decommissioned utility poles from Eversource's right of way near Jerry Browne Road in Mystic. Over the past three months, crews have been working to remove approximately 30 wooden poles and an electric line that's no longer needed to support the power grid. The project to remove the equipment was done in partnership with local environmental organizations — and will help to establish greenways and support wildlife habitat in the area.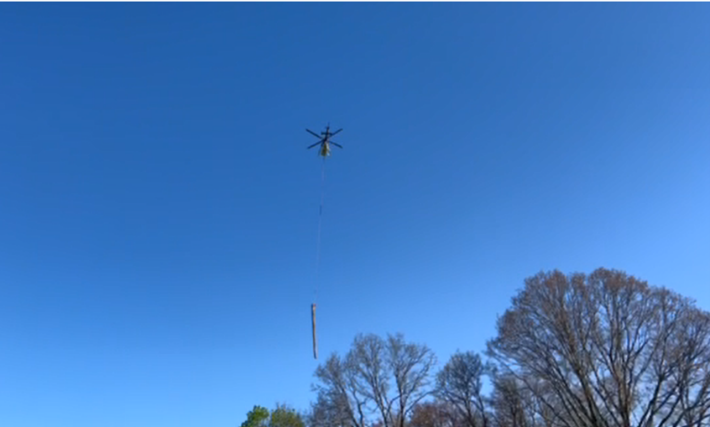 "It's not often that we deconstruct our equipment, but in this case, it made perfect sense," said Eversource Electric Field Operations Supervisor Tom Heath. "It's difficult for us to access and maintain poles and lines in wooded areas like this, so by moving them to the street we'll improve our ability to serve our customers as quickly and safely as possible and allow the land to return to its natural state. We're passionate about our environmental stewardship and proud to help with a project that will expand our greenways and wildlife habitat."
The decommissioned lines ran alongside property owned by Aquarion Water Company and near Avalonia's White Cedar Swamp, an area with a recreation trail popular with hikers and birdwatchers.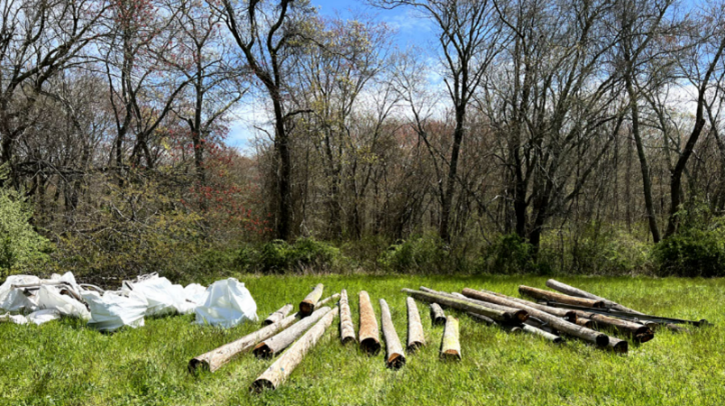 "This is very exciting for us and we are grateful for our partnership with Eversource to make this happen," said Avalonia Stewardship Coordinator Toby Glaza. "The swamp is one of about a dozen critical habitats in the state and this equipment removal will allow sunlight in, help reestablish the corridor and enable us to plant 50 new trees that are compatible with the overhead electric lines along the route. It's really a win-win situation."
The project was completed in partnership with Aquarion, Denison Pequotsepos Nature Center, Avalonia Land Conservancy and the Denison Homestead Museum. Once the poles were removed, they were flown to a staging area where they were broken down to be recycled.