Information on this page is for customers in
Connecticut News
Eversource Restoration Substantially Complete Following Fierce Rain and Windstorm
restoration
Storm
Crews addressing remaining outages across state
BERLIN, Conn. (Dec. 25, 2022) – With a massive team of line and tree crews working around the clock alongside hundreds of out-of-state utility workers, Eversource has restored power to more than 201,000 customers despite freezing temperatures and hazardous winds following the pre-Christmas rain and windstorm. Restoration work in all 149 communities that the energy company serves in Connecticut is now substantially complete, meaning 99% of customers in that community impacted by the storm have their power back. More than 1,100 crews have been working and are focused on the remaining scattered outages across the state. Eversource representatives are also working with customers still without power, providing updates on the restoration work needed to rectify their outage.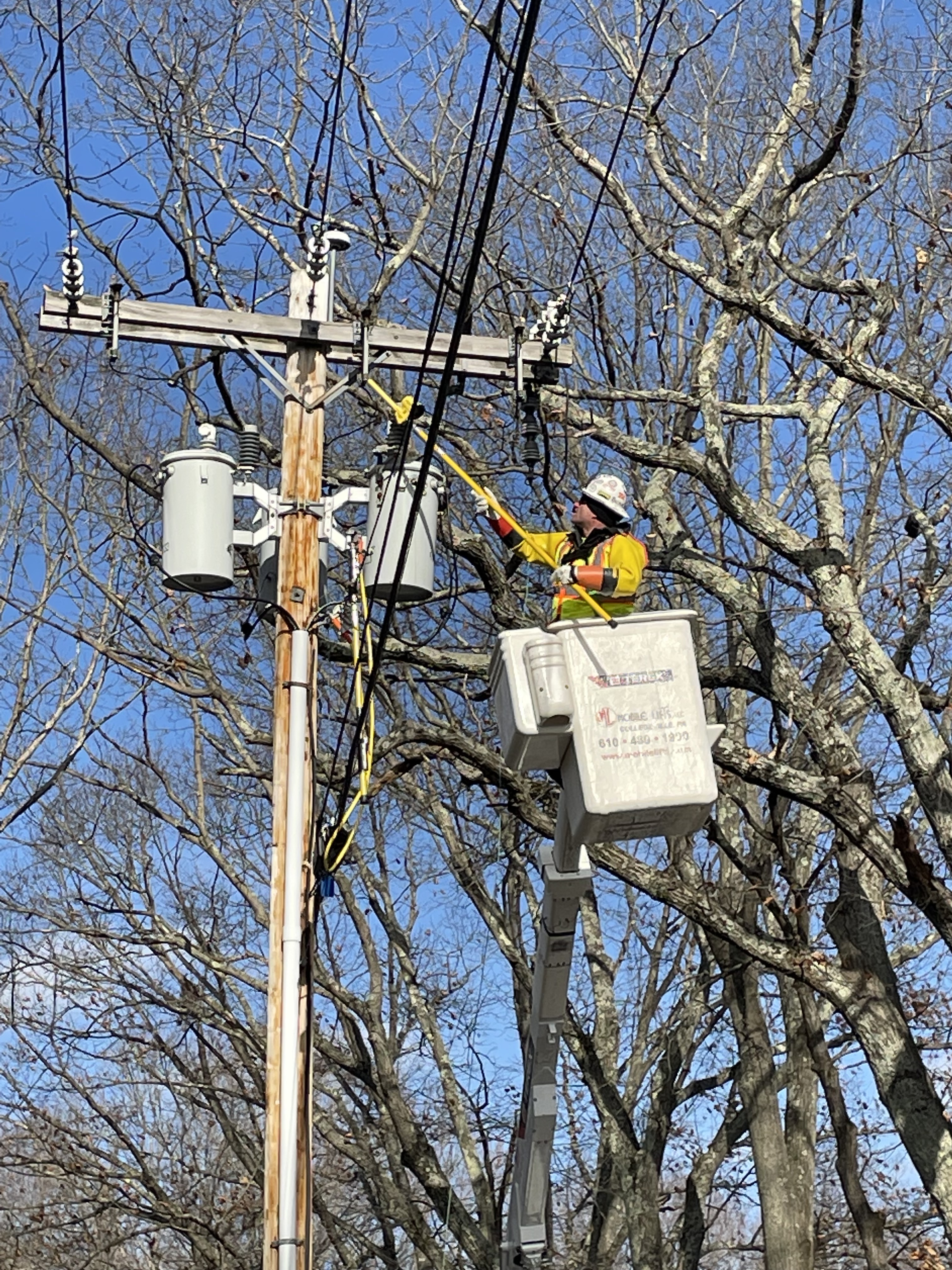 "We're at the late stage of the restoration process where the final outages often call for extensive repairs that are labor-intensive and time-consuming. For example, it can take five or more crews working most of the day to repair the damage at one location and that will bring power back to a handful of customers," said President of Eversource in Connecticut Steve Sullivan. "Our massive team – in the field and behind the scenes – is fully committed to every single customer affected by this storm and are giving up their Christmas to make sure our customers could enjoy at least a part of this holiday weekend. The brutal cold following this storm was tough on everyone, especially our customers who were without power, especially at Christmas time and we greatly appreciate their patience."

Since the storm hit the state Thursday night, crews worked with communities to clear more than 560 blocked roads, addressed more than 100 broken utility poles and repaired or replaced more than 28 miles of downed electric lines.

Crews remain focused on the remaining single or scattered power outages. These are more complex outages that take additional time to complete and may require assistance from a private electrician or contractor. Lineworkers are going to each of these individual locations to assess what additional equipment or effort may be required to make repairs.
---
Eversource (NYSE: ES), celebrated as a national leader for its corporate citizenship, is the #1 energy company in Newsweek's list of America's Most Responsible Companies for 2021 and recognized as one of America's Most JUST Companies. Celebrated as a national leader for its corporate citizenship, Eversource transmits and delivers electricity to 1.27 million customers in 149 cities and towns, provides natural gas to 249,000 customers in 74 communities, and supplies water to approximately 207,000 customers in 56 communities across Connecticut. Eversource harnesses the commitment of approximately 9,200 employees across three states to build a single, united company around the mission of safely delivering reliable energy and water with superior customer service. The #1 energy efficiency provider in the nation, the company is empowering a clean energy future in the Northeast, with nationally-recognized energy efficiency solutions and successful programs to integrate new clean energy resources like solar, offshore wind, electric vehicles and battery storage, into the electric system. For more information, please visit eversource.com, and follow us on Twitter, Facebook, Instagram, and LinkedIn. For more information on our water services, visit aquarionwater.com.
MEDIA CONTACTS:

Tricia Modifica
(860) 665-5670
tricia.modifica@eversource.com
After hours –
(800) 789-2290
albert.lara@eversource.com
# # #