Information on this page is for customers in
Connecticut News
Eversource Diversity and Inclusion Book Club Sparks Important Conversations and Connection
employees
Black History Month
Bonded by their love of reading and dedication to advancing diversity, equity, and inclusion, Brittany James and Sanda O'Neil are promoting meaningful change one book at a time. The avid readers and members of Eversource's Multicultural Group founded an employee-led book club last year that has grown to include 46 members. The group is celebrating Black history not just in the month of February, but all year round, as they explore the writings of award-winning literary stars like Honorée Fanonne Jeffers and Yaa Gyasi, whose acclaimed debut novel Homegoing was O'Neil's favorite read so far.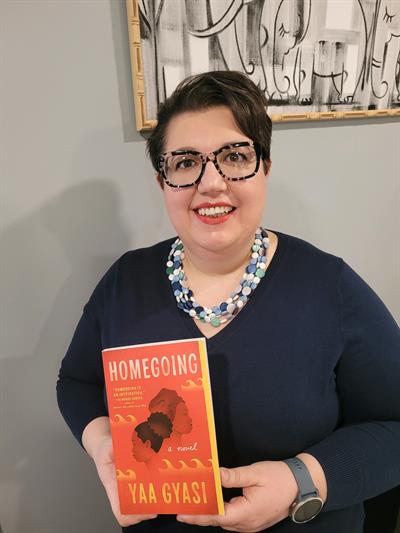 "It's hard to believe that Homegoing is a debut novel," said O'Neil, a lead engineer for Asset Management. "It's a spectacular and tremendous contribution to the literary world that illuminates the troubled legacy of slavery and the memory of captivity."
As a civil war refugee who immigrated to the U.S. from Bosnia and Herzegovina, the principles of diversity, equity, and inclusion have profound significance to O'Neil. The D&I Book Club was a way for her to merge her core values with her passion for literature.
"It has always been my desire to encourage a culture of respect, inclusion, and acceptance for under-represented groups through reading," she said. "Eversource is exceptionally supportive of this endeavor by offering a platform for thoughtful discussions, raising awareness, and education of all our employees—as well as supporting our access to a world of literature."
For James, a program manager in Asset Management, book clubs have provided an importance space for personal growth and connection throughout her life. From reading and discussing literature with her mother and aunts as a child, to hosting discussions with her family friends as an adult, James said she has always enjoyed exploring new perspectives with her community.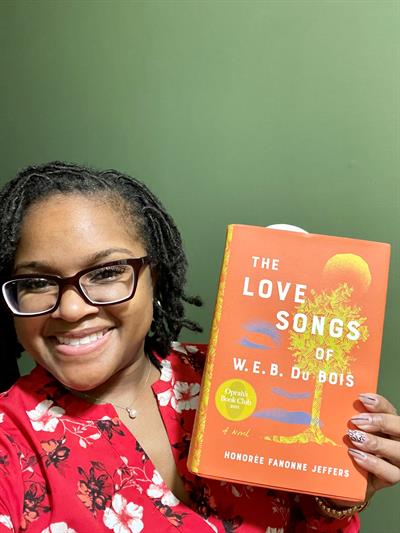 "My most anticipated read this year is Honorée Fanonne Jeffers' debut, The Love Songs of W.E.B Du Bois," she said. "Since its release in 2021, I've read many reviews and commentary on the content covered in the book. At almost 800 pages long, it is the story of a modern African American family's lineage—taking a close look at racism, feminism, love, education and family history from the deep South."
In addition to The Love Songs, the D&I Book Club is looking forward to reading through an extensive list of literature covering a variety of issues, causes and celebrations like Women's History Month, Asian and Pacific Heritage Month, Diwali and more. James and O'Neil curate the content together, pulling from book reviews, suggestions from the Goodreads app, and recommendations from the group's members. For example, their selection for the month of April, Kristin Hanna's The Four Winds, is a group member pick.
"There is something really special about connecting with others over literature, discovering new viewpoints and broadening my understanding of those in differing communities than mine," said James.
Read more about Eversource's work to advance diversity, equity, and inclusion in our Sustainability Report.