Information on this page is for customers in
Enjoying Eversource Land
Following these basic guidelines will help us protect these valued land resources.
All properties are open between dawn and dusk.
Stewardship Code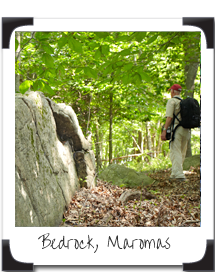 "Take only pictures, leave only footprints."
Carry out what you carry in
Protect wildlife and plants by leaving them in place
Use existing footpaths
Keep dogs on leashes
Guard against all risk of fire
Respect the privacy of neighboring land
All motor vehicles are prohibited
In accordance with state regulations, a fishing license is required at all properties where fishing is permitted. Please observe catch-and-release policies and other regulations as they apply.
Safety Considerations
Exercise caution and use sound judgment
Check the weather before heading out
Wear appropriate clothing and footwear
Swimming is prohibited
Carry necessary supplies. Insect repellent, sunblock, drinking water, and extra clothing
Secure your vehicle and valuables
Wear blaze orange during hunting season
Tell someone where you are going
In accordance with state landowner liability laws (Connecticut: CGS 52-557, Massachusetts: MGL c. 21, §17C, New Hampshire: NHRSA 212:34 and 508:14), you are responsible for your own safety. Please use these properties at your own risk.