Information on this page is for customers in
Supporting STEM
We're committed to building the next generation of scientists and engineers
Connecticut Invention Convention
We're proud to be a long-time sponsor of the Connecticut Invention Convention (CIC) that brings accessible, innovation programs to schools across the state, and especially communities that are often underrepresented in STEM (science, technology, engineering and mathematics) programming.  
CIC recently held virtual judging to review student's inventions where 30 employee volunteers served as judges. The Eversource Energy Award will be presented at the finals in June. 
"Through the support of partners like Eversource, the Connecticut Invention Convention has grown to reach an estimated 23% of K-12 students across the state, with more than 85% of students coming from below median income communities," said Nick Briere, CIC Executive Director. "Eversource has consistently been one of the Connecticut Invention Convention's largest supporters and is routinely one of the largest single providers of volunteer judges for our Invention Convention competitions. We are extremely grateful for Eversource's support and excited for all the future brings!"  
Introduce a Girl to Engineering and Science
We partnered with the Fuller Middle School in Framingham on March 2 to host a program designed to encourage girls to explore the areas of engineering and science, and to help address the gender gap in the STEM fields.
We celebrated the creativity and innovation of the students as they applied math and science concepts to learn the heating and cooling principles involved in geothermal technology, which is being developed at utility scale right in their own city.
Massachusetts Science and Engineering Fair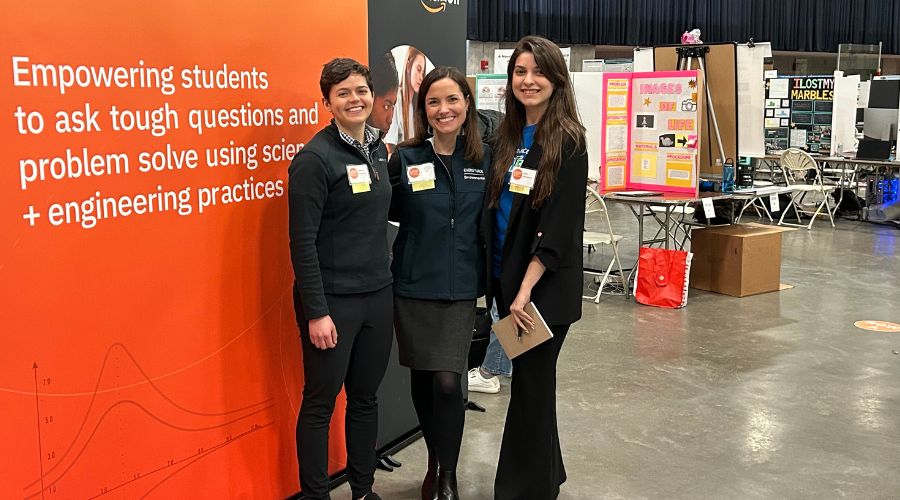 The Massachusetts Science and Engineering Fair (MSEF) works with thousands of students to develop independent research projects related to STEM.
Students work closely with teachers and professionals in the field to refine projects and compete in local, regional and statewide fairs. Students practice critical thinking, trial and error and presentation skills and the top students showcase their projects at the final statewide fair. 
We support the fair through sponsorship, employees volunteering as judges and awarding the Eversource Sustainability Award.
The Eversource Sustainability Award recognizes a project that:
Addresses challenges facing the environment, our communities and/or society at large
Has thoughtful approaches and designs that could benefit future generations
Provides solutions that would be fair and equitable if and when executed
Has potential for scale
2023 Eversource Sustainability Award honoree
Maya Sushkin is from South High Community School in Worcester, Massachusetts.
As a teenager, Sushkin already understands the great threat of global warming to the habitability of the earth and dedicated her MSEF research project to finding a solution.
"This project means a lot to me as I am deeply concerned about our future. The only solution is to find sustainable carbon-free energy sources and to switch to them as quickly as possible to avoid further climate impacts," she said.
Her project is focused on carbon dioxide (CO2), the primary greenhouse gas causing global warming that leads to climate change in the United States. Sushkin developed a new "green" exhaust system for capturing CO2 from vehicles that is needed to reduce CO2 emissions.
"Maya's work was a prime example of a project addressing a big, real-world problem," said Clare Connolly of Eversource's sustainability team. "With the transportation sector responsible for the largest contribution of GHG emissions in the region, it is a logical area to focus on combatting climate change."
Maya learned that large-scale carbon capture and industrial plants utilize "scrubbers" to remove CO2 emissions from fossil fuel combustion, and the most common method uses hydroxides as a scrubbing agent.

Last year she built a small-scale horizontal scrubber that fit underneath an automobile and captured the CO2 generated by the vehicle to reduce the release of CO2 in the atmosphere. The scrubber design was powered by the car battery and she measured 60% efficiency in removing CO2. This improved her previous year's vertical scrubber in which she measured a 25% scrubbing efficiency. The scrubber was found to have negligible effect on vehicle performance and energy usage.

This year Maya made many performance improvements of her horizontal mobile scrubber to allow on-road operation, and used it to capture CO2 from car exhaust. Then she built two electrolysis reaction chambers separated by a cationic membrane and used it to regenerate the scrubbing agent. Byproducts of hydrogen (H2) and carbon dioxide (CO2) gas were produced by the electrochemical reaction. These byproducts were captured, and the amount of gas produced was determined. After that she loaded the regenerated scrubbing agent back into her mobile scrubber and reused it to capture CO2 from the car exhaust again to validate the regeneration mechanism.

The hydrogen generated was green hydrogen as the electrochemical reaction used a carbon-free energy source (solar power). Maya went on to do a payback calculation and showed the value of the hydrogen produced offset the measured energy costs to regenerate the hydroxide by 31%.
Mount Washington Observatory Diversity Internship Program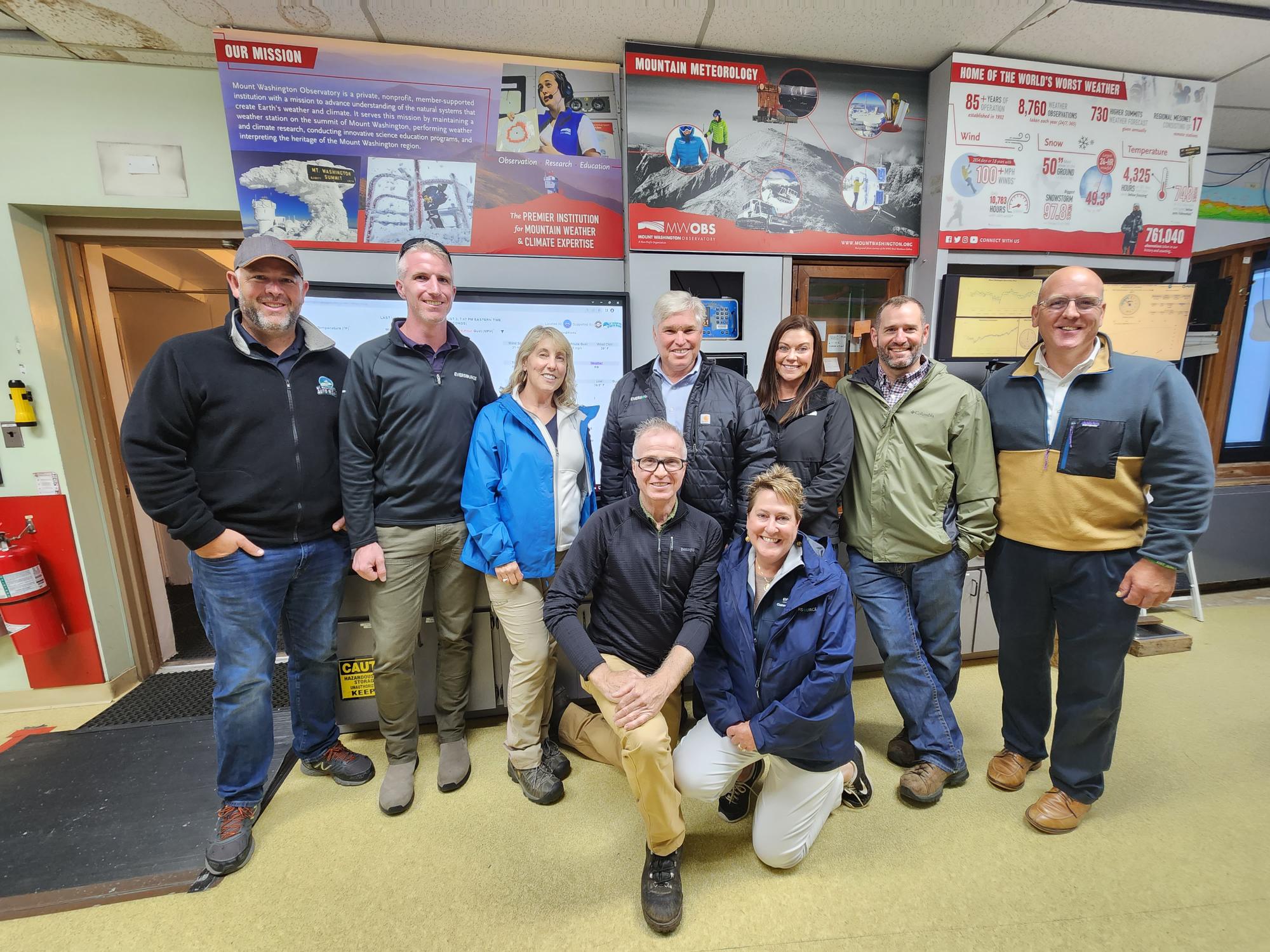 New funding from the Eversource Energy Foundation will increase access for undergraduate and graduate students to participate in Mount Washington Observatory's (MWOBS) weather and climate internship. Eversource support will provide interns with a stipend to cover their time and travel while working on New England's highest peak.
University interns serve as integral members of MWOBS' weather observation team, living and working with trained meteorological staff on weekly shifts at the summit of Mount Washington. Each intern learns technical skills in meteorology, data science, and weather and climate research. Interns also undertake a unique semester-long research project and participate in science communications opportunities.
The Diversity Internship Program is part of MWOBS' larger effort to advocate for diversity, equity, and inclusion and make the summit of Mount Washington more accessible to university students.
Future for Females Career Fair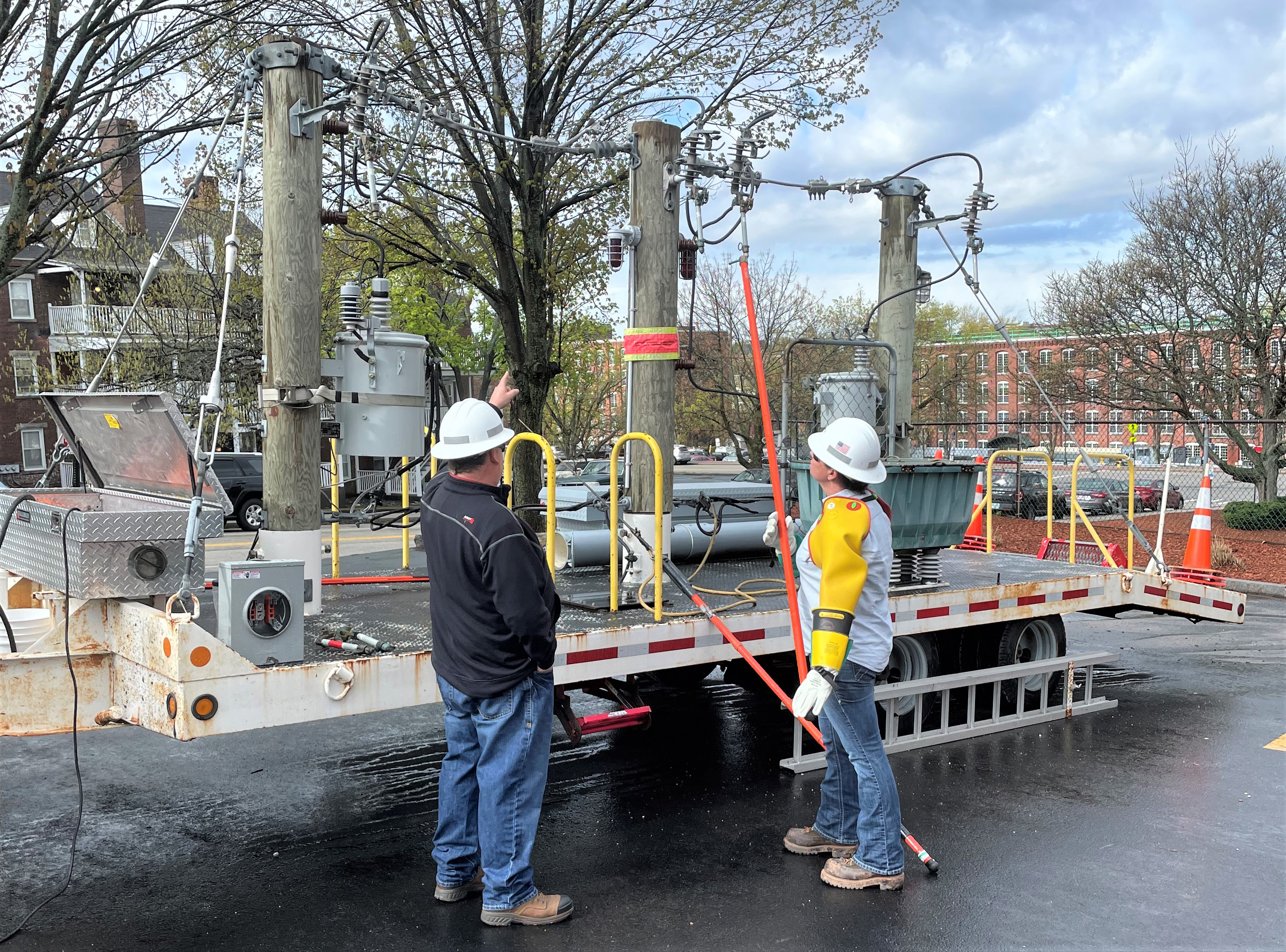 Employees recently volunteered at the Future for Females career fair at the Girls at Work headquarters in Manchester, New Hampshire, to showcase potential career paths for women at Eversource.  
Field Training and Apprenticeship Manager, Lisa Duval, conducted demonstrations on the live line trailer and talked to students about safety, the apprenticeship program at Manchester Community College and more.
New England FIRST Robotics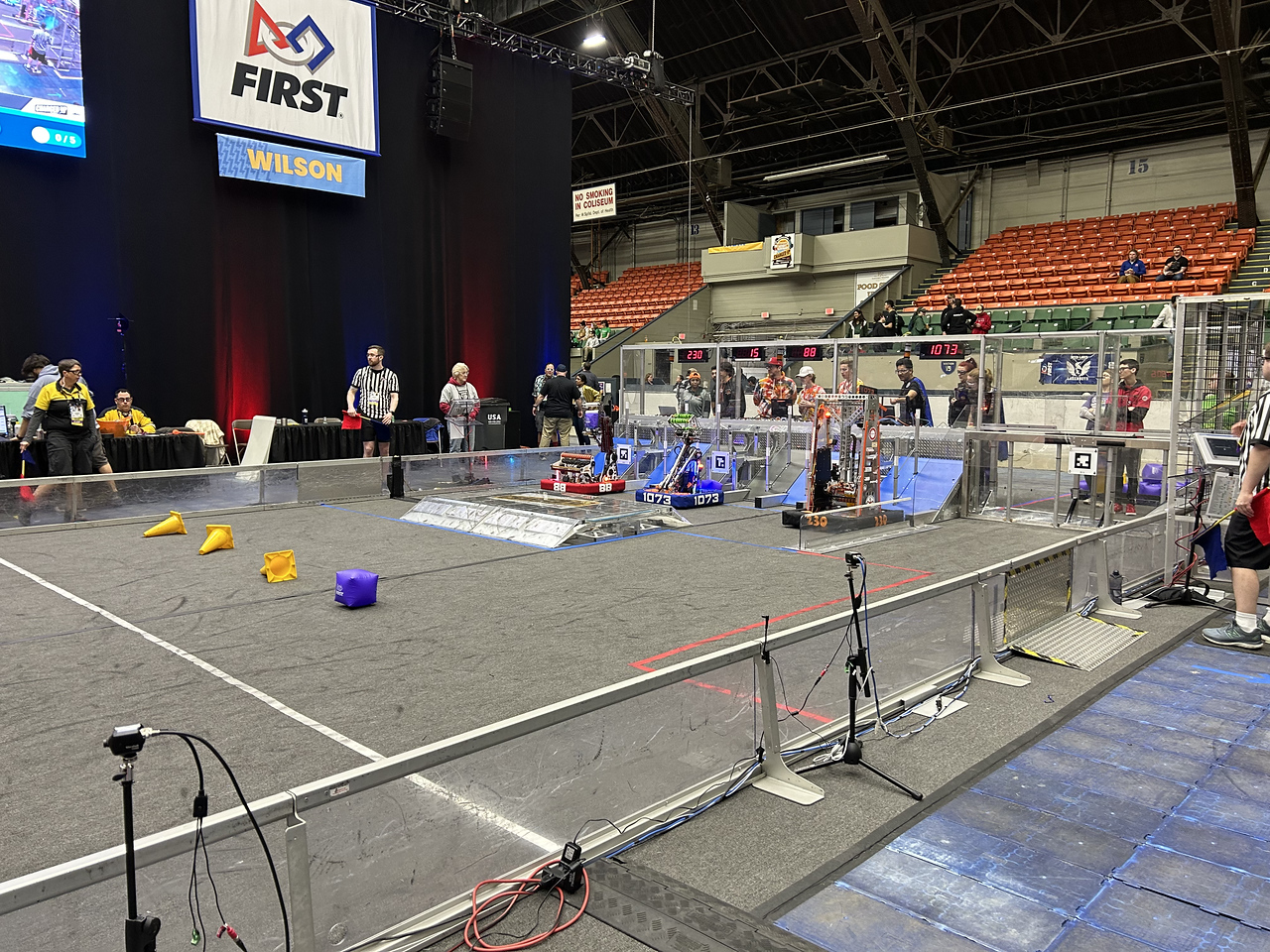 We're proud to sponsor the New England FIRST Robotics District Championship and upcoming Governor's Cup in New Hampshire. 
The District Championship is an opportunity for robotics teams across New England to design, program and build a robot starting with a standard kit of parts and common set of rules to play in a themed, head-to-head challenge.
Teams also build a brand, develop community partnerships for support, and work to promote STEM in their local community. Our employee volunteers were also on-hand to support the championship.
For parents and educators
Parents and educators can take advantage of our engaging education programs.
See our offerings