Information on this page is for customers in
What's New for Former Columbia Gas Customers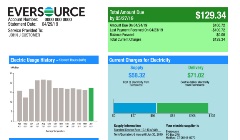 Your account number and printed bill
You will see a new 11-digit account number on the top left of your April billing statement. The new bill will provide information about your natural gas account in an easy-to-read, full-color format.
See a sample bill
Managing your account online
You will now pay online, go paperless, update your preferences and more here at Eversource.com.
When you log in for the first time, you will automatically be prompted to create a new password and accept the terms of the Eversource privacy policy. You will then get an email with instructions and be able to log in with your email address and new password.
If you already have an Eversource.com online account with the same email as your former Columbia Gas login, simply log in with your current ID and password to access all of your accounts.
Paying your bill and seeing your history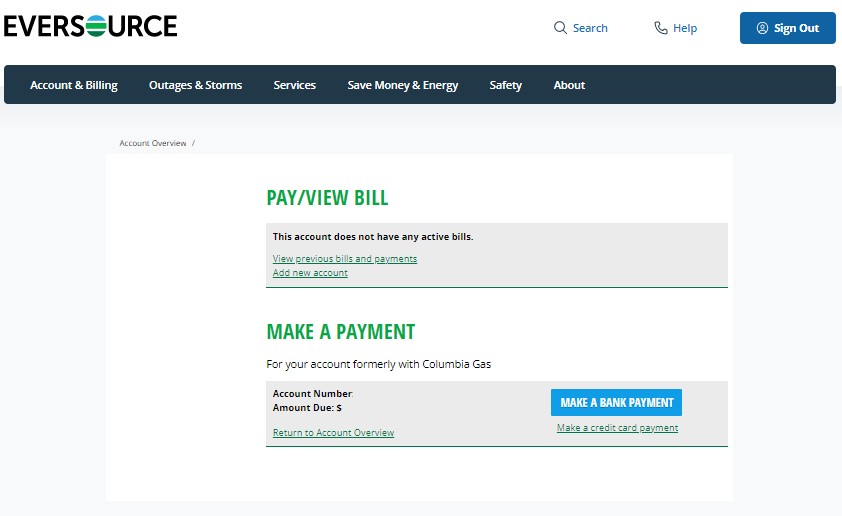 When you go to pay your bill online, you may see that the page says "This account does not have any active bills."
This is because a bill has not been issued under your new Eversource account number yet, but you can still pay your current bill when you click the "Make a Payment" button.
You won't be able to select the payment date until your first Eversource bill is issued, the payment will be effective the day it is made or the next business day. There won't be any late fees or disconnects.
If you want to see past bills under your old Columbia Gas account, you can do that by visiting Account History.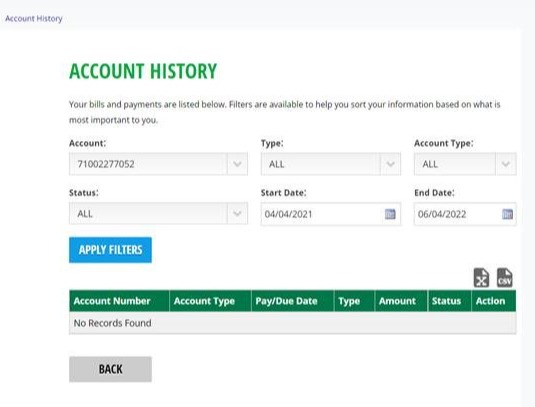 Select the "Legacy" account number in the first dropdown and click "Apply Filters."
Sign up or log in now
Auto Pay
The option to have your payment deducted on your bill's due date is no longer available.
You can choose to have your payment deducted when your bill arrives, or between four and 10 days prior to your bill's due date.
If your payment is currently made on the due date, your payment will automatically default to being paid five days prior to the due date unless you select another option.
See or change your Auto Pay options
Credit card processing
The third-party vendor used to process online debit and credit card payments is now SpeedPay.
Customer service hours
Starting March 20, for billing or other routine questions, our representatives will be available Monday through Friday, from 8 a.m. to 6 p.m. at 800-688-6160.
When you call, listen to the menus carefully as the options have changed.
What's Staying the Same?
The phone numbers you call and our dedication to providing you safe and reliable natural gas service remains the same. You can still call us 24/7 for emergencies at 800-525-8222.
You also still have the option to mail a check to:
Eversource
P.O. Box 55215
Boston, MA 02205-5215