Information on this page is for customers in
350 Irving Street Framingham Remediation Project
Page in Português Brasileiro | Español
Why Are We Doing This Project?
The property at 350 Irving Street in Framingham, Massachusetts, was occupied by a former Manufactured Gas Plant (MGP) that operated from 1889 until 1967, producing gas from coal and oil for distribution to homes and businesses in Framingham and surrounding towns.
Portions of the property were impacted by these historical activities, and this project will help clean up those byproducts left behind.
Following implementation, the proposed remediation project will result in substantial environmental benefits and will also make a meaningful and lasting difference to the adjacent property owners and the community in general.
Where Is This Work Being Done?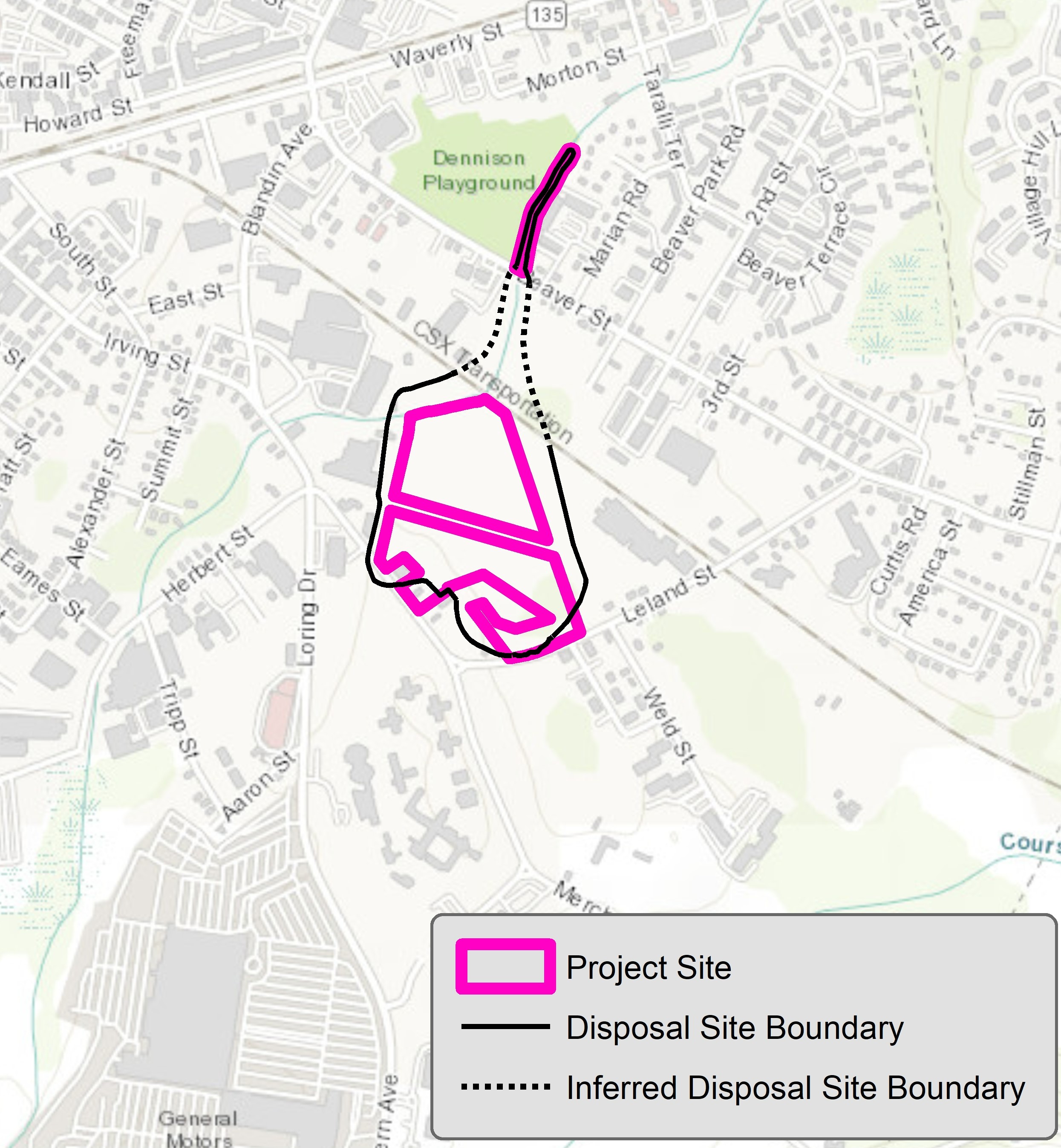 What Work Is Being Done?
Future remediation will include containment and removal of soil and groundwater contaminants as well as removal of stream sediment within Beaver Brook. A comprehensive Wetland Restoration and Buffer Zone Enhancement Plan will be put into place, and upgrades to the existing stormwater management system will bring these systems up to current MassDEP standards.
When Is The Work Being Done?
Public/Virtual Open Houses: Ongoing, Started Summer 2022
Information Booths: Ongoing, Started Summer 2022
Start of Remediation Activities: Fall 2023
Estimated Cleanup Completion Date: Fall 2025
*Dates subject to change
Community Outreach
We're committed to partnering with all community members, municipal leaders, and other interested stakeholders to provide more information on the projects, gather feedback and answer any questions or concerns.
We have hosted an interactive information table at several community events with plans to attend more:
August 2022, Night Out Against Crime- Pelham Lifelong Learning Center
September 22, 2022 - Framingham Farmer's Market Event
November 5th, 2022- Framingham Rotary's Annual Pancake Breakfast
February 8, 2023 - Coffee Hour at Pelham Lifelong Learning Center
February 15, 2023 - Dinner Discussion at Pelham Lifelong Learning Center
Sign up to receive project updates
Project Contact Information
Keeping the lines of communication open is an important part of our work in your community.
For questions or more information about the project, please contact us at 1-800-793-2202 or ProjectInfo@eversource.com.