Information on this page is for customers in
Electric Distribution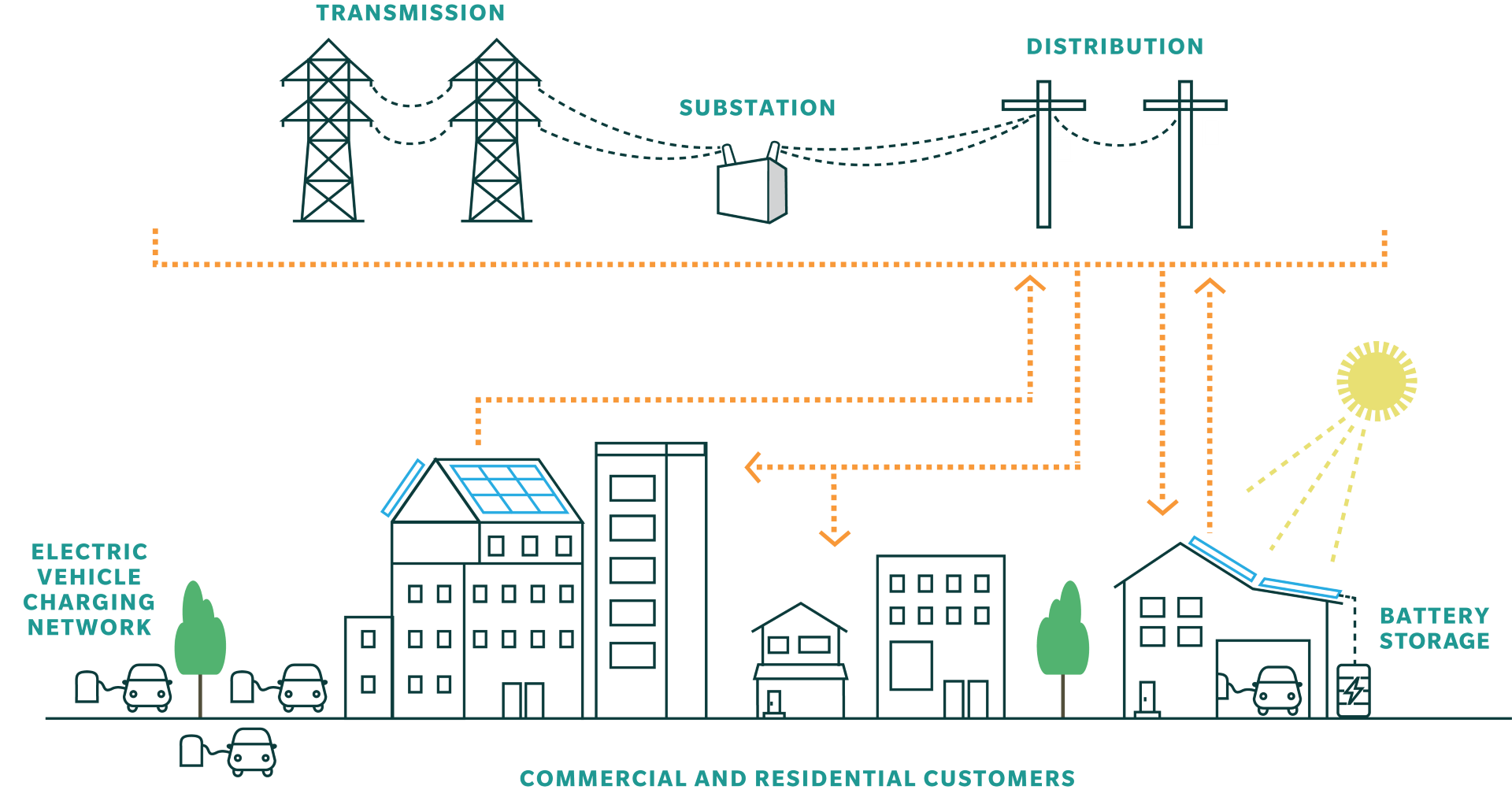 A strong distribution system is key to delivering energy reliably to the homes and businesses of customers.
After the energy travels through the transmission lines and substations, the distribution lines complete the journey to power your home, your electric vehicles and more.
Present day distribution systems also serve as conduits to supply distributed generation back to the transmission system in areas with high concentration of Distributed Energy Resources (DER).
Managing and Modernizing the Grid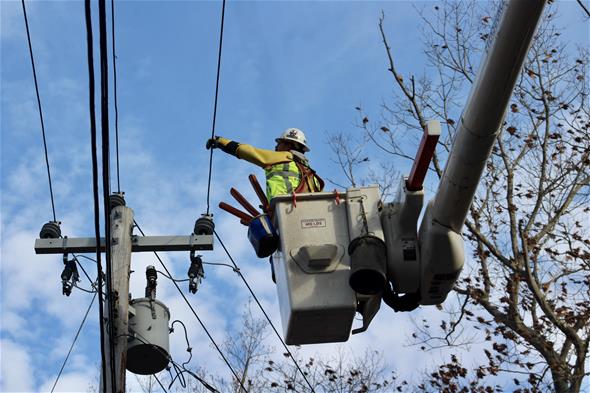 In 2020, we introduced a project to install a distribution management system, optimize electric distribution operations and lay the foundation for more distributed generation on the system.

Our grid modernization program supports investments in new technologies and planning that will increase the capacity and resiliency of our distribution system to incorporate solar generation and other clean distributed energy resources.
We are constantly improving our analytics, automation practices, technology and vegetation management on our distribution systems to enhance resiliency, maintain reliability and to restore service as quickly as possible during outages while also enabling significant interconnection of distributed generation.
The distribution automation enhancements reduce the impact on customers affected by any single outage event by more than 30% on average.
Energy Storage
Energy storage, both on the customer side and the utility side, is a versatile tool to increase reliability and resiliency, while also encouraging the adoption of clean energy technology.
Our customer battery storage programs improve access to affordable backup energy storage during storms, while also enrolling customers in our battery storage demand response program. This program rewards customers for allowing us to draw power out of their battery at times when demand is high, thus lessening strain on the grid. In many cases, this energy is sourced from batteries storing energy produced by customers' solar panel systems.
On a larger scale, we have proposed or completed a number of energy storage projects across our states to strengthen the grid.
In 2022 we completed the Provincetown Battery Energy Storage System (BESS), which provides backup power to more than 10,000 customers on the Outer Cape. We have also proposed energy storage projects at three locations in Connecticut that would provide power to local critical and essential service facilities during times of grid outage.
Demand management
We have engaged more than 340 businesses and 50,000 residential customers in our demand management solutions, which help us reduce energy use during times of peak demand. This helps us save costs, reduce strain on the electric grid, and lower greenhouse gas emissions by avoiding reliance on fossil fuel generation when demand is high.
Across Connecticut, Massachusetts and New Hampshire nearly 200 MW were actively dispatched in the ConnectedSolutions demand response program, and we're exploring innovative ways to increase the level of customer participation, which could help us save even more in the years to come.
Know Your Poles
How much do you know about utility poles?