Information on this page is for customers in
Our Continued Commitment to Racial and Social Justice
A message from Jim Judge, Eversource Executive Chairman, on April 21, 2021
Almost a year has passed since the death of George Floyd in police custody in Minneapolis, and the trial of the police officer who caused his death has ended. The trial has been an emotional process for many of our employees, and many in our communities.
Working for Diversity, Equity and Inclusion
Eversource remains committed to the racial and social justice efforts that we elevated last year following the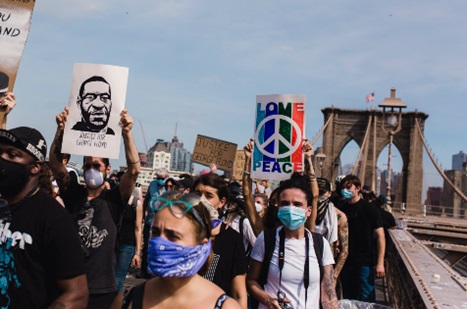 deaths of George Floyd, Breonna Taylor and others. We are determined to be a positive force in all circumstances.
Through our plan to address race, justice and equality, employee events and our support for community organizations, we continue to work for diversity, equity and inclusion in our workplaces and in our communities.
A few examples:
More than 1,500 employees took part in five powerful Town Hall events, "Now is the Time to Disrupt Racism," late last year and early this year.
We launched a Racial Equity Task Force to provide leadership, advice, thoughts and views on the company's progress, plans and activities focused on racial equity and social justice efforts. The task force has established three workstreams that support our plan to address race, justice and equality—talent management, building a more inclusive workplace, and supporting our diverse communities.
We recently sponsored and hosted a YW Boston event called "Becoming Part of the Solution," featuring a discussion of how individuals and organizations can do more intentional anti-racism work.
We held a Black History Month event to highlight the hidden history of Blacks in early New England.
Our next step will be to host smaller, facilitated dialogue sessions for employees to continue these important conversations. These are ongoing efforts and addressing racial and ethnic disparities will take focus and resolve.

More on Racial and Social Justice
Jim Judge on Violence Against Asian-Americans
A message from Jim Judge, Eversource Executive Chairman, to employees on March 23, 2021.
Read The Letter