Information on this page is for customers in
Employee Rescues Canoeists and Their Dog from Water
An Eversource employee says he was in the right place at the right time and credits his safety training after rescuing two canoeists in distress on a New Hampshire lake.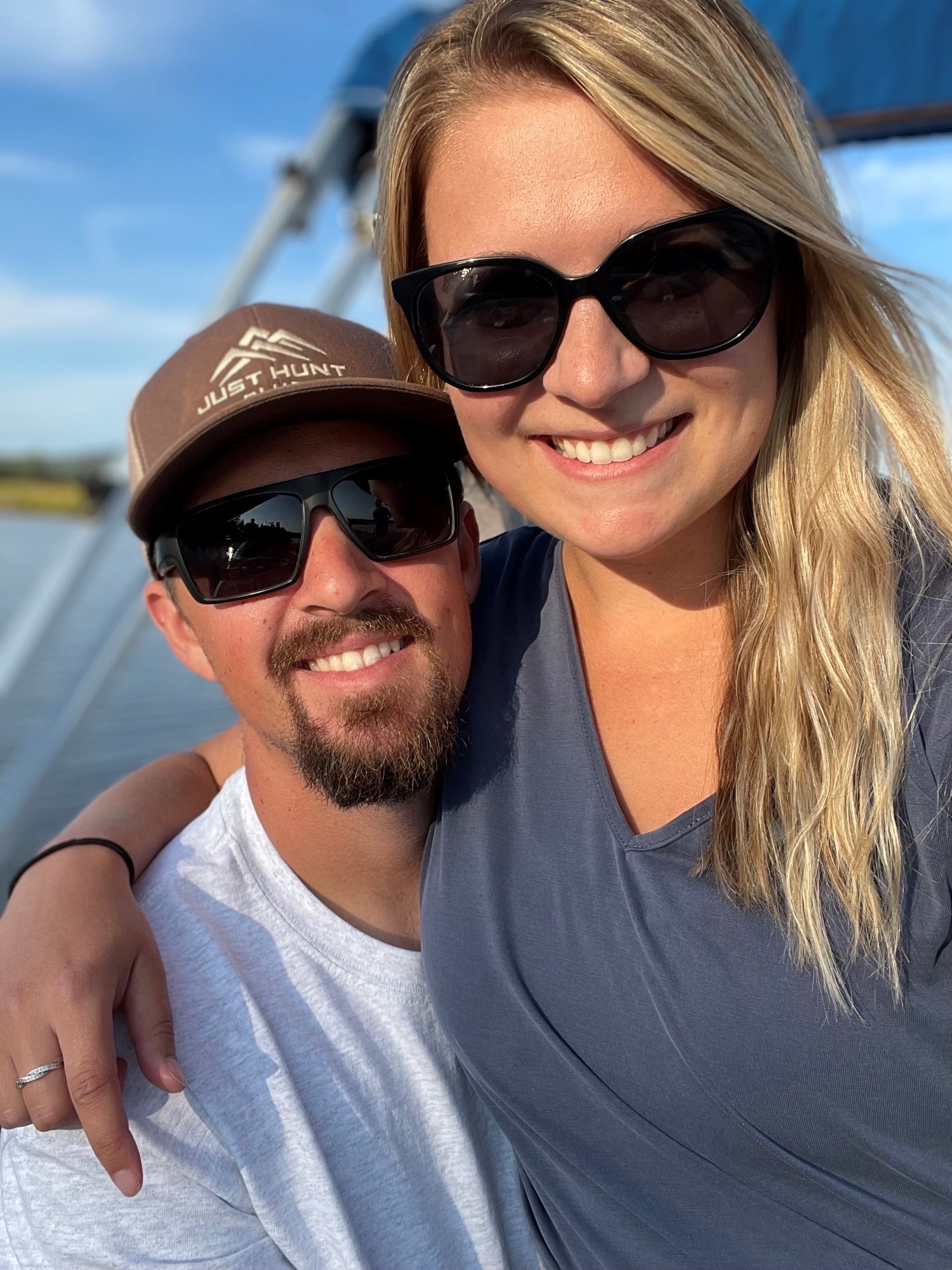 Jared Meyer, a Transmission Construction Representative, was enjoying the afternoon recently with his wife, Jenna, aboard their pontoon boat on Lake Umbagog in northern New Hampshire on the border with Maine. That's when they discovered a capsized canoe with no other boaters in the area.
While enjoying their day on the lake, Jared and Jenna (pictured) decided to head over to the north side, a remote area of the lake that they don't normally visit.
"We spend a lot of time on the lake, but not in that part, so it's strange that we went over there." Jared said. "When I saw the canoe, I had a gut feeling something was wrong."
The canoe was about 200 yards from shore with no one in sight.
Once Jared pulled his boat closer, he saw a woman clinging to the side. He also spotted a man struggling to make it to shore while trying to keep a Boston terrier above water.
"I called out to the woman, and she responded saying, 'help!' " Jared recalled. "I made sure she was okay, and went over to the man first because he was in distress."
The man wasn't wearing a life vest, and it was clear he needed help. Jared reached into the water and pulled the man and his dog out — possibly saving their lives. Jared and his wife, navigated back to the woman then pulled her to safety.
Jared and his wife took the couple back to their car, which was parked several miles away.
"They were both pretty shaken up, but other than that they seemed OK. It could have been a lot worse," Jared said.
Jared feels like he and Jenna were on that part of the lake for a reason that day.
"At Eversource we are in a culture of 'see something, say something,' and where safety is paramount,' " Jared said. "After working with the company for six and a half years, I guess some of that sticks with you."