Information on this page is for customers in
Hopkinton to Milford Transmission Line Replacement Project
Page in Português Brasileiro | Español
Why Are We Doing This Project?
Lines 126-501/502 were installed in 1998 and are among the last remaining high-pressure gas filled (HPGF) Lines operating in the Eversource system. Eversource is now proposing to replace these existing HPGF Lines with newer technology - crosslinked polyethylene (XLPE) transmission Lines. This will position us for greater reliability in the future.
Where Is The Work Being Done?
The new underground lines are proposed to follow the same 1.3 miles route as the existing lines. The majority of the work will be in Milford, with street work confined to Purchase Street in Milford and a short segment of South Street in Hopkinton. Some minor equipment upgrades will be required at Hopkinton substation #126 and at Milford substation #479.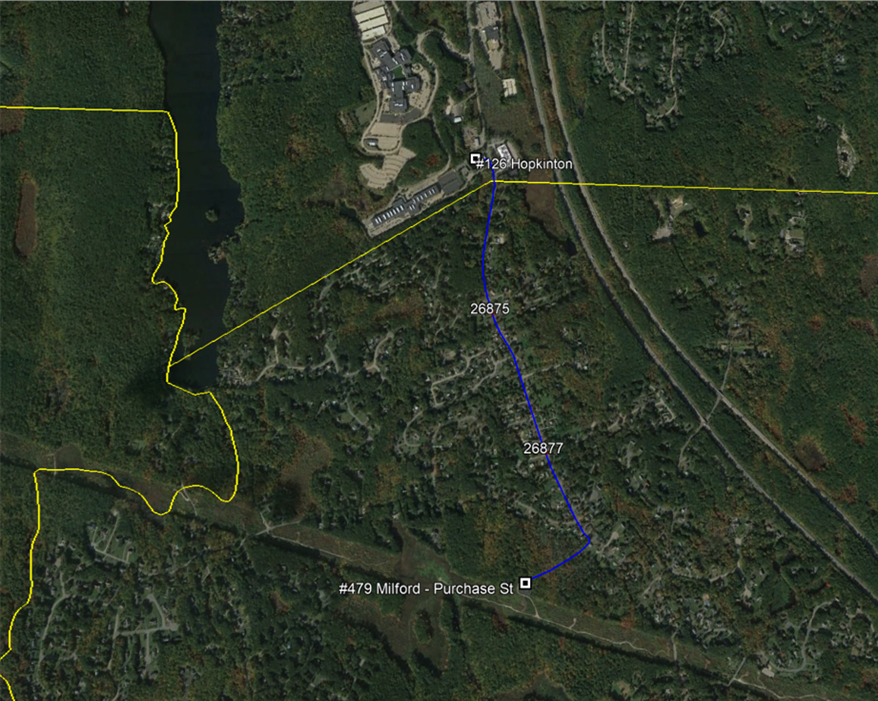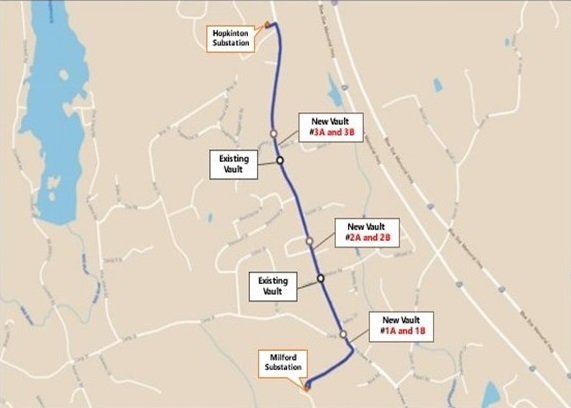 What Work is Being Done?
Excavate, install duct bank and six new vaults, decommission the existing underground lines. This work will be done at the following locations.
Milford
Intersection of Camp Street and Purchase Street
Intersection of Northbrook Circle and Purchase Street
Purchase Street, near Tanglewood Drive
When Is The Work Being Done?
Public/Virtual Open Houses: Ongoing Starting Summer 2023
Information Booths: Ongoing Starting Summer 2023
Start of Construction: Fall 2024
Estimated In Service Date: Fall 2026
Sign up to receive ongoing project updates
Have Questions?

Keeping the lines of communication open is an important part of our work in your community.
For more information about this project, please call the project information hotline at 1-833-836-0302 or email ProjectInfoMA@eversource.com.