Information on this page is for customers in
Bill Clingan Saves a Choking Woman
A Life-Saver
Eversource Electric Field Operations Supervisor Bill Clingan used his Eversource training to save a woman's life.
He and his son Donovan were at a restaurant in Glastonbury when he noticed that a woman was choking at another table.
"I could tell she was having trouble, and people were starting to panic," Bill said. "She wasn't breathing. I've been at Eversource for 18 years, and everything I learned took over. I just did the right thing." ​​​​​​​
Bill says he walked up calmly behind her, located her sternum and with one strong thrust, dislodged the food from her throat allowing her to breathe again.
"It happened really fast," he said. "I had just taken my CPR and first aid training again here at Eversource a few months ago, so it was fresh in my mind. It's the second time I've used the Heimlich maneuver to save someone. I'm glad I was able to help." ​​​​​​​​​​​
Everyone in the restaurant started cheering and clapping.
A Supportive Father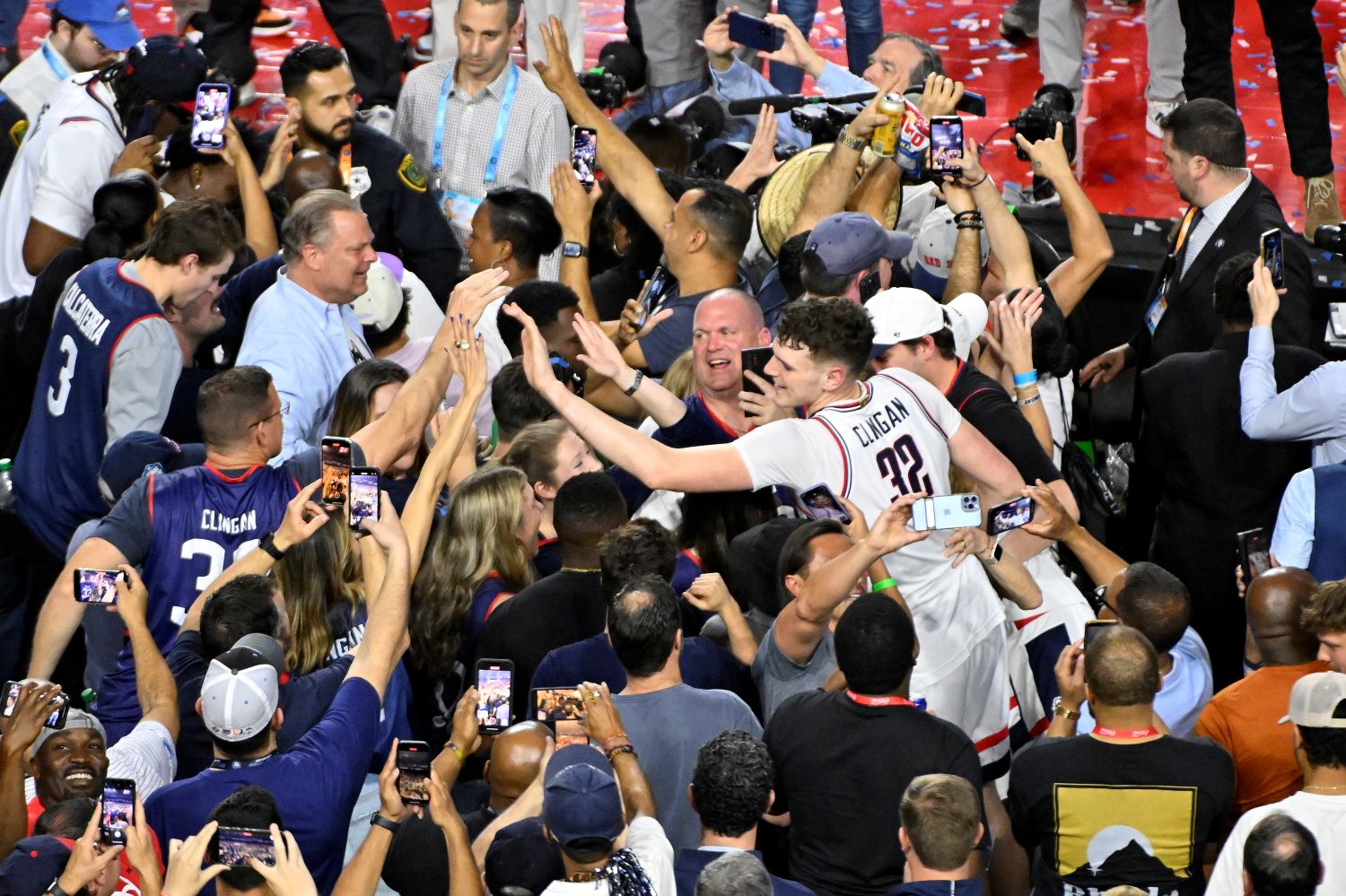 Donovan Clingan celebrates with his father and fans after defeating the San Diego State Aztecs during the NCAA Men's Basketball Tournament National Championship game at NRG Stadium on April 3, 2023 in Houston, Texas. (Logan Riely/Getty Images)
The University of Connecticut men's basketball team won its fifth NCAA Division I national championship on Monday, April 3, with a 76-59 win over San Diego State in Houston at the NRG Center.
Among the crowd was Eversource Electric Field Operations Supervisor Bill Clingan. He was there to watch his 7-foot-2 freshman son Donovan play 10 minutes in the victory and score four points. He pulled down three rebounds, had a block and two steals in the win over the Aztecs.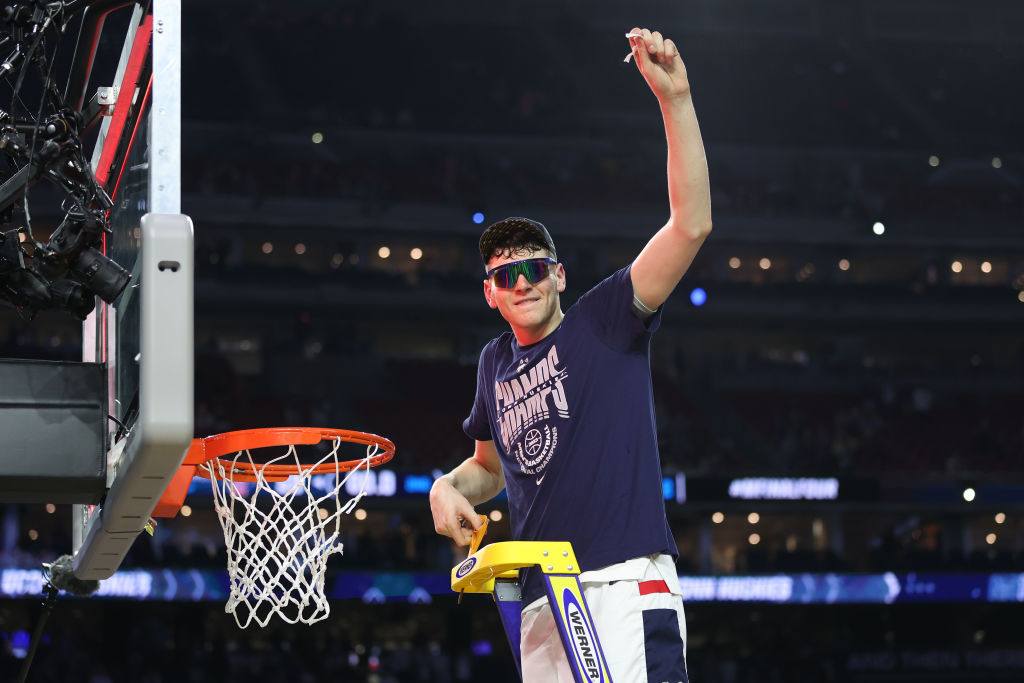 Donovan reacts after cutting down a piece of the net at NRG Stadium. (Gregory Shamus/Getty Images)
Bill was also in Las Vegas in March when UConn overwhelmed its fourth straight NCAA Tournament opponent and earned its first trip to the Final Four in nine years.
From Bristol to Las Vegas and Houston, Bill has gotten some great photos along the way.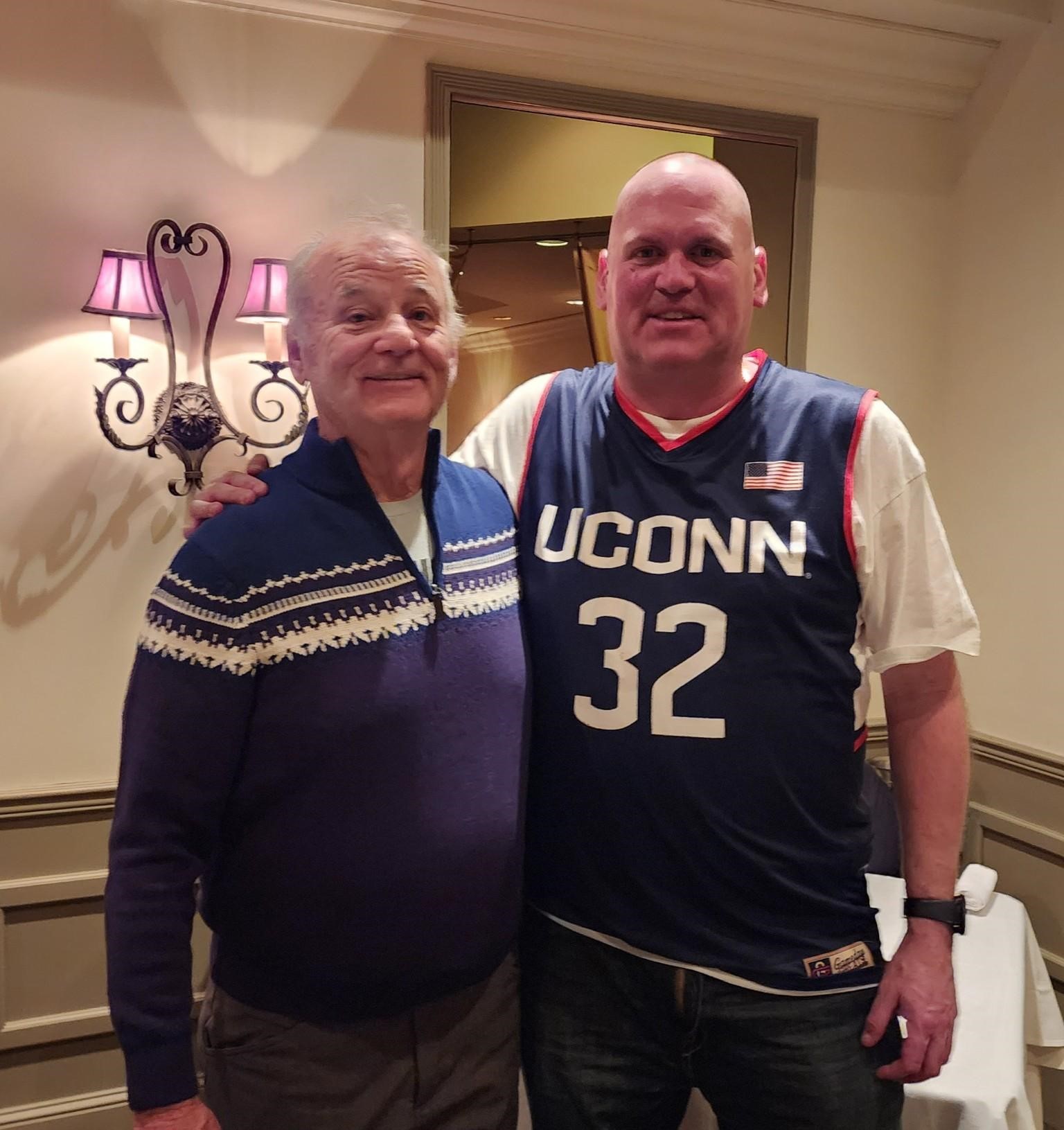 Bill with actor and UConn supporter Bill Murray.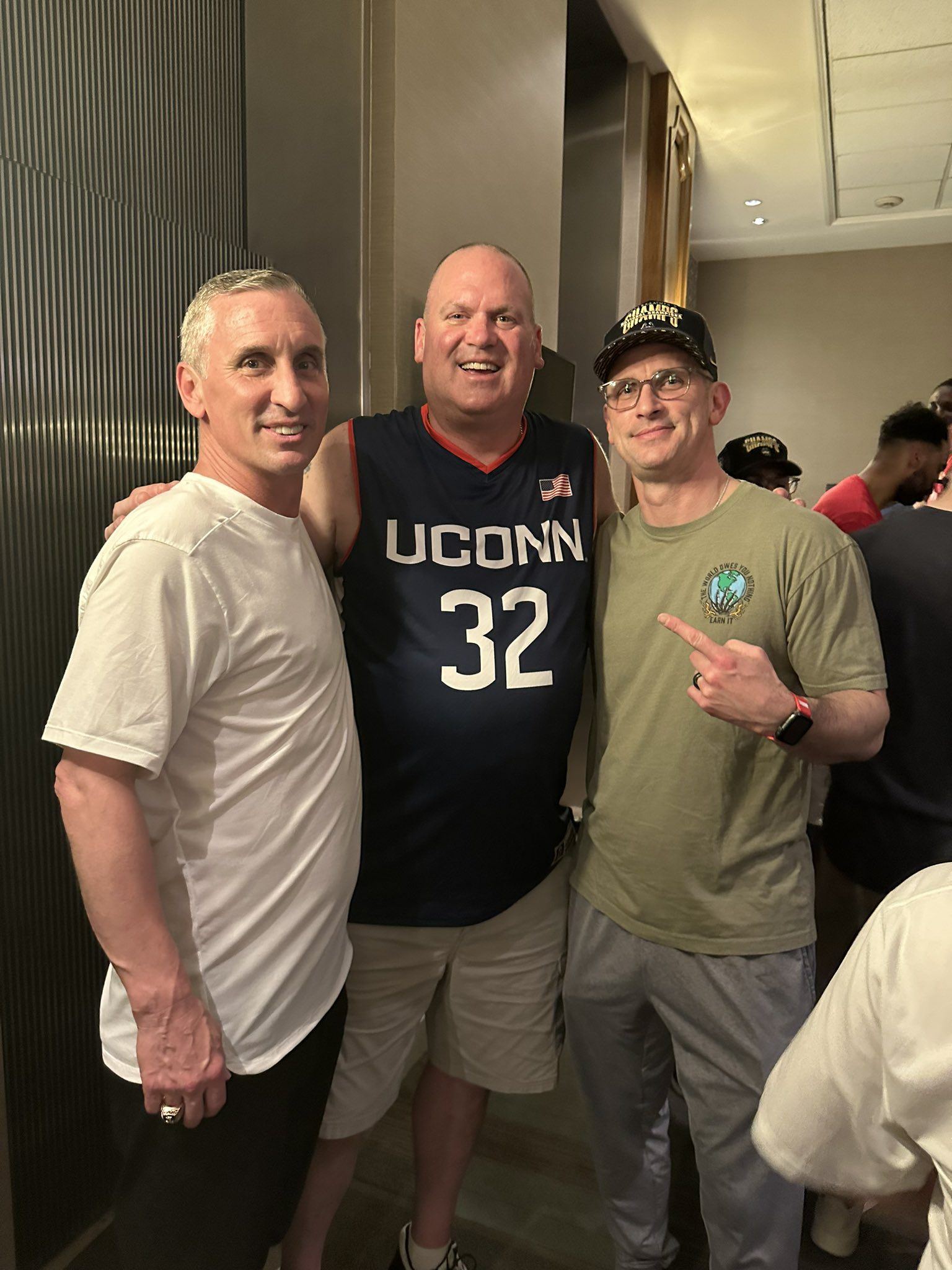 Bill, center, with Bobby Hurley, left, and Dan Hurley, UConn men's basketball coach, right.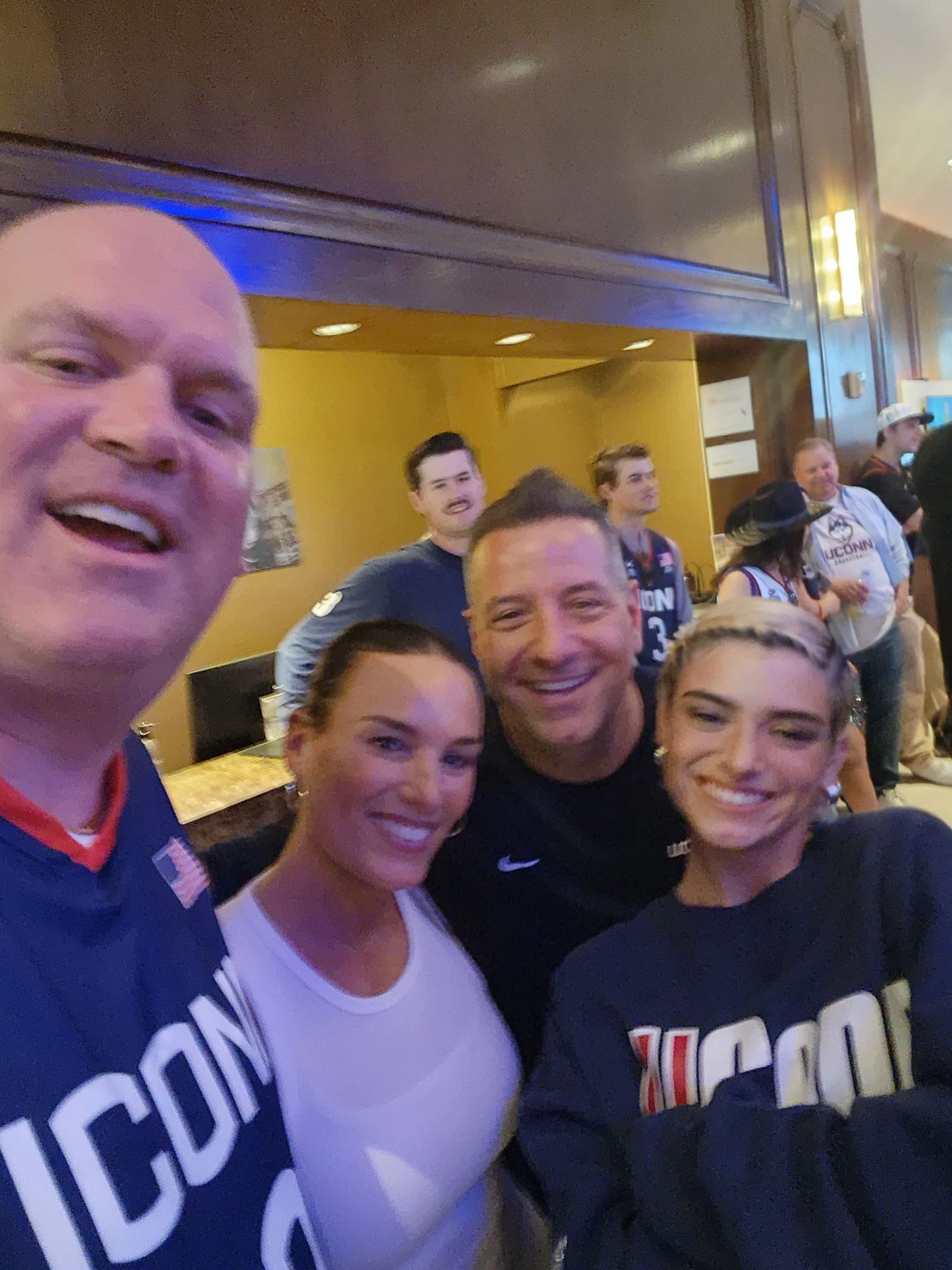 Bill with the D'Amelio family.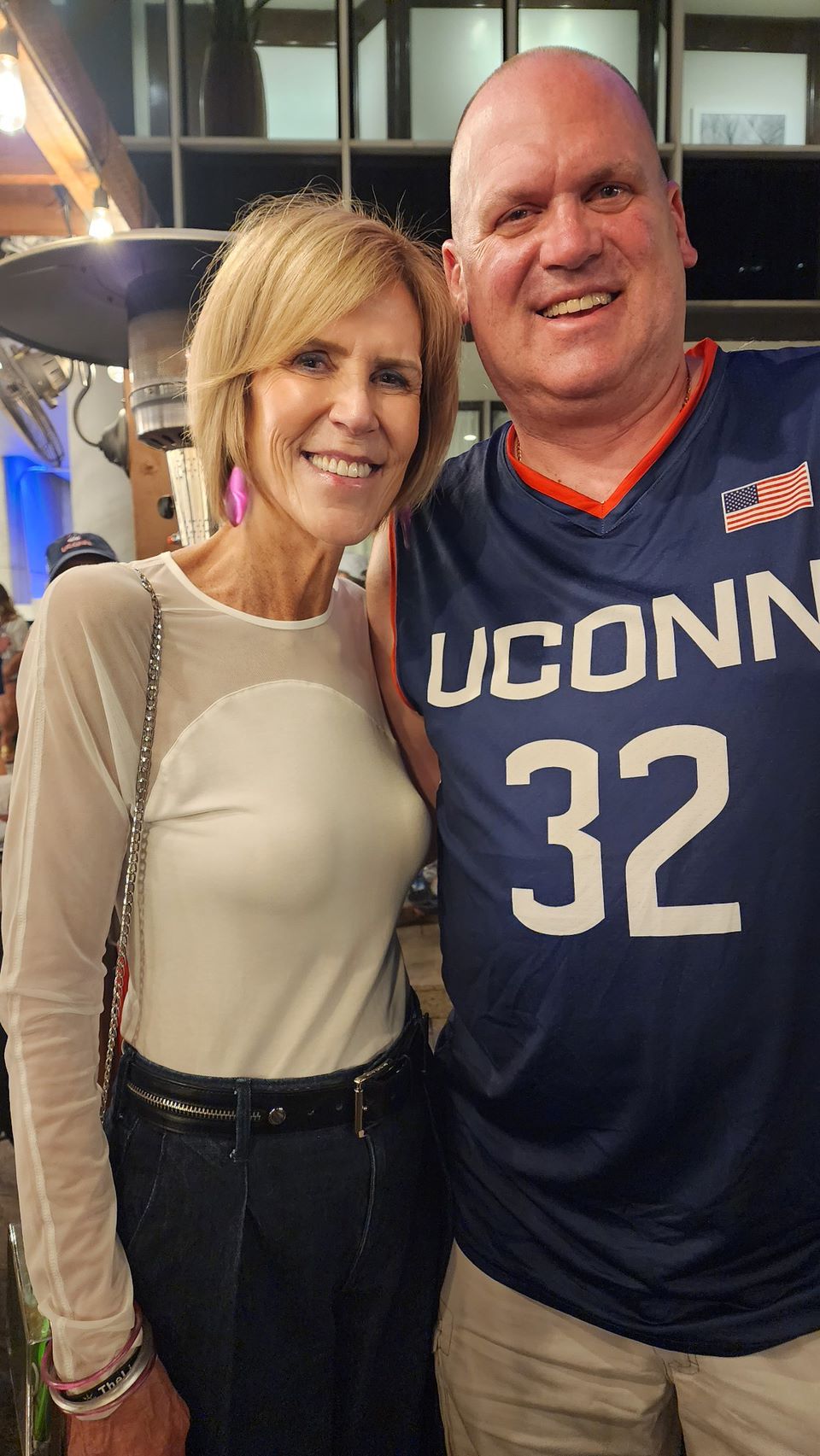 Bill with UConn women's basketball associate head coach Chris Dailey.