Information on this page is for customers in
Regional Rodeo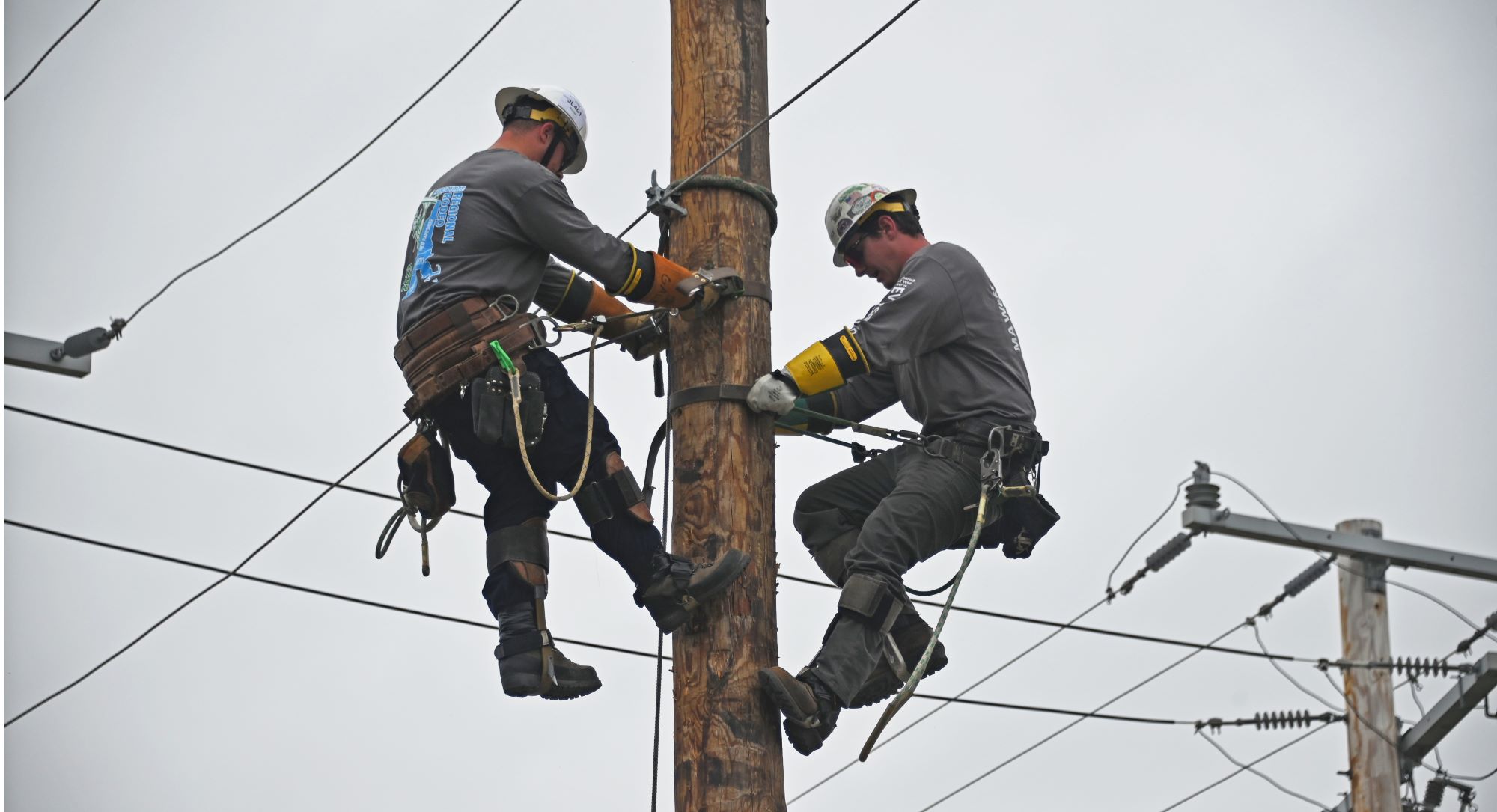 Each year Eversource employees show off their skills at the Regional Rodeo and faceoff with peers from across the company in a variety of competitions for overhead and underground lineworkers, along with electric meter operations employees. ​​​​
The event, open to the public, provides an opportunity to see up-close the skills and knowledge mechanics use to ensure reliable service for customers.
More than 100 employees competed at the 2023 rodeo, which included bucket rides and games for kids and food trucks for the competitors, spectators and judges.
The Eversource Foundation and the ES Veteran's Association presented grants of $2,500 each during the opening ceremonies this year to four regional organizations that help veterans.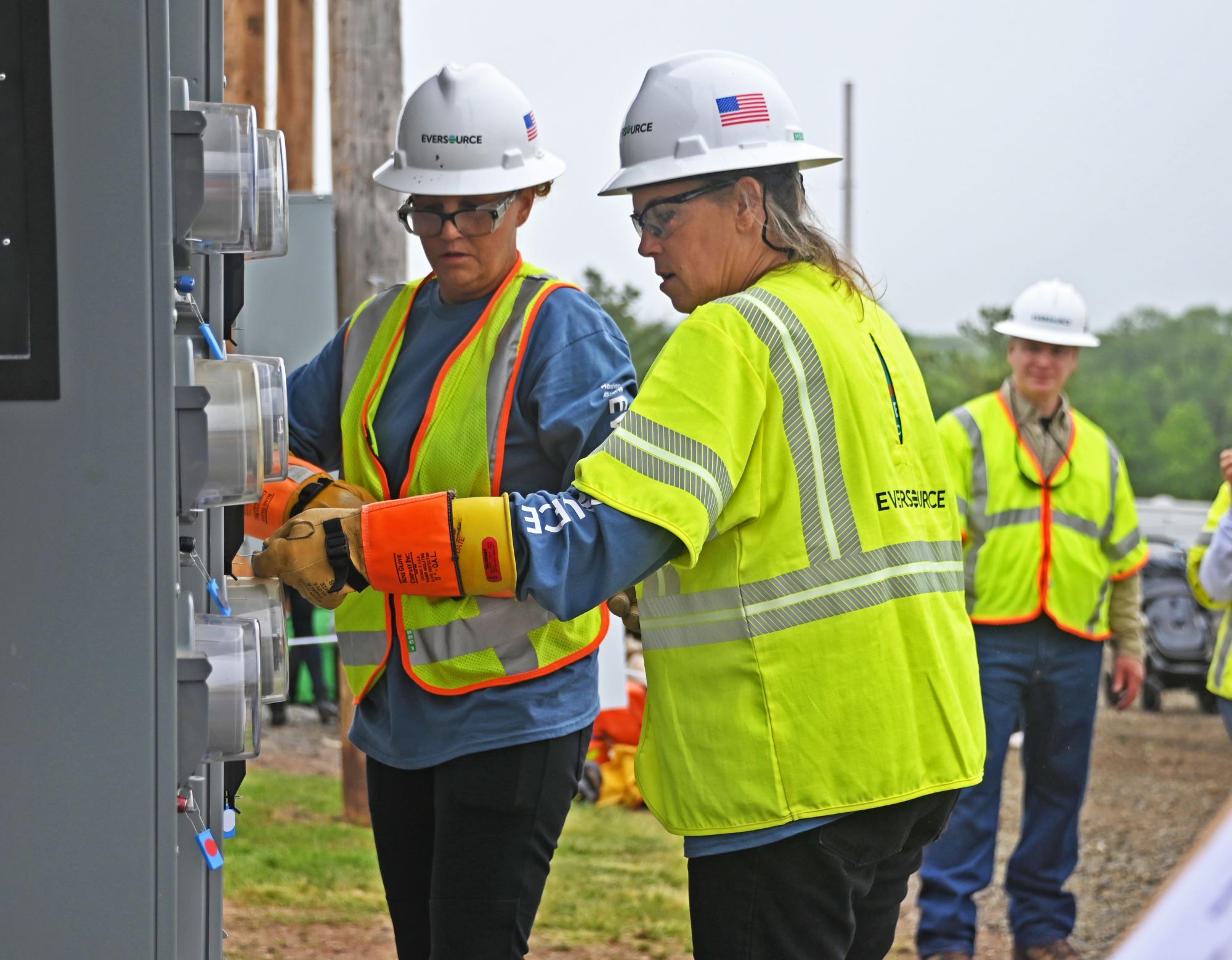 The Winners
This year, on a rainy Saturday in May, two New Hampshire teams won championships at the eighth annual rodeo in the Berlin Training Yard.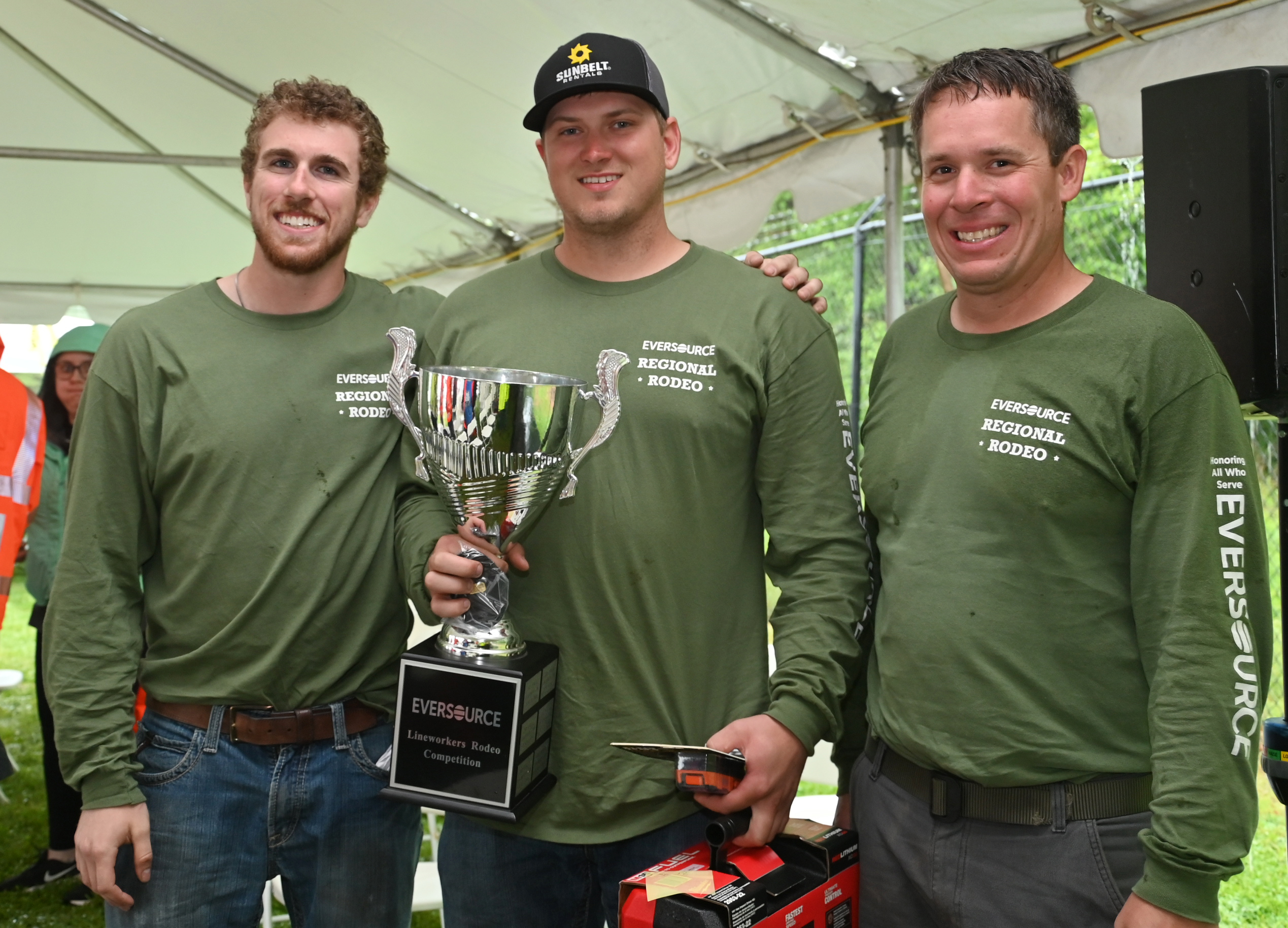 The New Hampshire team of Lucas Masciarelli, Sean Cooke and Tyler Rohr scored a perfect 300 in three events to win the Journeyman title in competition among overhead lineworkers. They are the

second team in rodeo history and the first since 2015 with a perfect score of 300 points.
In the Electric Meter Operations competition, Rob Shaw and Chris Gardiner finished first by sweeping all three events.
In the underground competition, Connecticut's Cristiano Rossi and Kyle Acelin finished first by winning two of three events.
In the apprentice competition, Connecticut's Jordan Foreman won by 0.2 of a second.
Jason Henley of Eastern Massachusetts won an award for the fastest individual time in the speed climb competition
The competition
Overhead line workers will compete on a three-person journeyman team in three events:
Hurt man rescue
Pole climb
A mystery event that is revealed that day.
​​​​​​​Underground line workers compete on two-person teams in three events:
Manhole rescue
Primary splicing
Secondary splicing
Electric Meter Operations workers will complete on a two-person team in three events:
Cable pulling
Meter socket wiring and
Meter installation.