Information on this page is for customers in
America's Most Responsible Energy Company
For the third time in the last four years, Eversource has been recognized by Newsweek Magazine as one of America's most responsible companies—again ranking as the #1 utility for corporate responsibility.

Newsweek Ranking Criteria
Newsweek's list of America's Most Responsible Companies recognizes 500 of the nation's largest public corporations. It considers corporate social sustainability performance and reputation, as well as global research and data.
Our Commitment to Corporate Responsibility
Our employees are passionate about serving the people and communities of New England.
From adopting aggressive measures that support deep, cross-sector carbon reductions through science-based targets to creating clean energy career pathways in environmental justice communities, corporate responsibility is at the core of our business.
Our next goal? To be the first utility to have our operations be carbon neutral by 2030.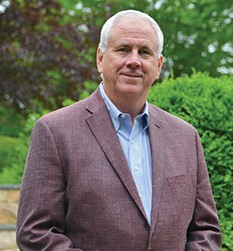 "Responsible environmental, social, and governance principles are at the core of our mission at Eversource because exemplary corporate citizenship is integral to serving our customers. This is a gratifying confirmation of our decision to operate in an ethically and socially responsible manner in all we do. Importantly, it is also a recognition of the unyielding, everyday work of our employees across three states and a testament to their commitment to supporting the environment, racial and social justice, and morally responsible business practices."
- Joe Nolan, President and CEO